MicroEnsure has been running a weather insurance pilot in Malawi, Africa since 2005 with the World Bank's help and approval. Since then they have launched the product to farmers in Tanzania, Rwanda, India and the Philippines. Now they have announced that they will be opening up and offering policies to farmers in Kenya by the second half of next year. They plan to sign up 204,000 teas, coffee and corn producers by late 2010 with the help of microlending institutions already active in the country. Pay out from the insurance depends on severity of the weather measured at local weather stations.
Broadening the reach of microinsurance is key as the globe moves into a time of food shortage. Enabling farmers to recover after a loss of their crops is vital and index based weather risk management tools are the perfect tool to bring more self sufficiency to farmers in developing nations.
———————————————————————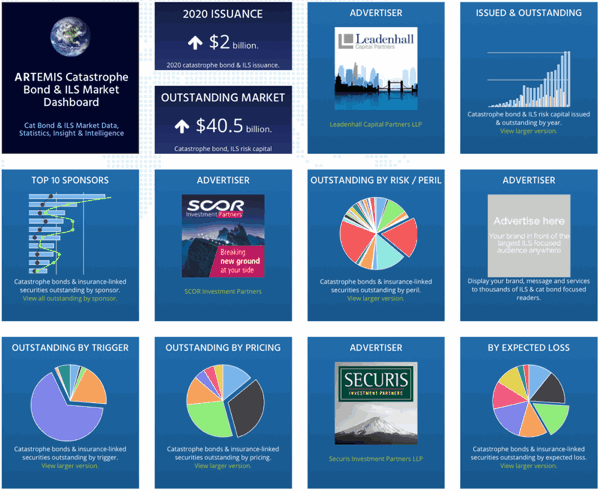 Analyse catastrophe bond market issuance using the Artemis Dashboard and Charts.
We've tracked more than 650 cat bonds and related ILS transactions since 1996, all of which are included in our extensive Deal Directory.
Use the Artemis Dashboard and our Cat Bond Market Charts to analyse this market!