This may not be an exhaustive list of longevity swap, longevity risk transfer and longevity reinsurance transactions so please contact us if you know of any others. Read our article: What is longevity risk transfer?
Keep up with the latest longevity risk transfer news on Artemis.
———————————————————————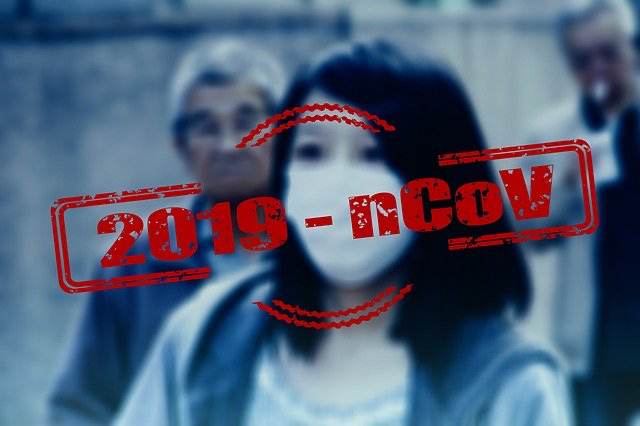 Read all of our Covid-19 coronavirus pandemic related news, analysis and information of relevance to the insurance-linked securities (ILS), catastrophe bond and reinsurance capital markets.
Read Covid-19 coronavirus related news & analysis here.

| Fund / Sponsor | Provider(s) | Solution | Size | Sort | Date | Coverage |
| --- | --- | --- | --- | --- | --- | --- |
| Lloyd's Banking Group pension schemes | Pacific Life Re / Scottish Widows | Longevity swap & reinsurance | £10 billion | 10 | Jan 2020 | Read more |
| Aegon | Canada Life Reinsurance | Longevity reinsurance | €12 billion | 13.35 | Dec 2019 | Read more |
| Unknown UK FTSE 100 company | Zurich, Hannover Re | Longevity swap & reinsurance | £800m | 0.8 | Dec 2019 | Read more |
| HSBC UK Pension Scheme | Prudential Insurance Company of America | Longevity swap & reinsurance | £7 billion | 7.0 | Aug 2019 | Read more |
| Phoenix Group | Prudential Insurance Company of America | Longevity reinsurance | ? | | Aug 2019 | Read more |
| Manulife | PartnerRe | Longevity reinsurance | ? | | May 2019 | Read more |
| Manulife | PartnerRe | Longevity reinsurance | ? | | Mar 2019 | Read more |
| VIVAT | Canada Life Reinsurance | Longevity reinsurance | €5.5 billion | 5.5 | Mar 2019 | Read more |
| Manulife | RGA Life Reinsurance Company of Canada | Longevity reinsurance covering annuitants | ? | | Feb 2019 | Read more |
| Pension Insurance Corporation plc | SCOR | Longevity reinsurance | £1.2 billion | 1.2 | Dec 2018 | Read more |
| Lafarge UK Pension Plan | Munich Re | Longevity swap | ? | | Aug 2018 | Read more |
| Unnamed UK pension | Legal & General | Longevity swap & reinsurance | £300 million | 0.3 | Aug 2018 | Read more |
| Aviva | Prudential Insurance Company of America | Longevity reinsurance | $1.4 billion | 1.4 | Aug 2018 | Read more |
| National Grid | Zurich | Longevity swap | £2 billion | 2 | May 2018 | Read more |
| Pension Insurance Corp. | Prudential Insurance Company of America | Longevity reinsurance | $1.2 billion | 1.2 | May 2018 | Read more |
| Scottish Widows | Prudential | Longevity reinsurance | $1.8 billion | 1.8 | Feb 2018 | Read more |
| Pension Insurance Corp. | PartnerRe | Longevity reinsurance | $725 million | 0.725 | Jan 2018 | Read more |
| LV= | Reinsurance Group of America | Asset and longevity reinsurance | £900 million | 0.900 | Dec 2017 | Read more |
| Legal & General | Prudential | Longevity reinsurance | $800 million | 0.800 | Dec 2017 | Read more |
| NN Group | Hannover Re | Index-based longveity hedge | €3 billion | 3 | Nov 2017 | Read more |
| Pension Insurance Corp. | Prudential Insurance Company of America | Longevity reinsurance | $1.2 billion | 1.3 | Nov 2017 | Read more |
| MMC UK Pension Fund | Canada Life Reinsurance, The Prudential Insurance Company of America (PICA) | Longevity swap & reinsurance | £3.4 billion | 3.4 | Sep 2017 | Read more |
| British Airways Pension Scheme | Partner Re, Canada Life Re | Longevity swap & reinsurance | £1.6 billion | 1.6 | Aug 2017 | Read more |
| SSE plc pensions | Pension Insurance Corporation plc, Legal & General | Buy-ins, longevity insurance & reinsurance | £1.2 billion | 1.2 | Aug 2017 | Read more |
| Pension Insurance Corporation plc | SCOR | Longevity swap & reinsurance | £1 billion | 1 | Jul 2017 | Read more |
| Skanska pension fund | Zurich / SCOR | Longevity swap & reinsurance | £300 million | 0.3 | Jun 2017 | Read more |
| Rothesay Life | Prudential Financial | Longevity reinsurance | $1.2 billion | 1.2 | Mar 2017 | Read more |
| Unnamed defined benefit pension scheme | Zurich / SCOR | Longevity swap & reinsurance | £300 million | 0.3 | Jan 2017 | Read more |
| Unnamed UK defined benefit pension scheme | Legal & General | Longevity swap & reinsurance | £900 million | 0.9 | Dec 2016 | Read more |
| Canadian Bank Note Company, Limited | Canada Life Assurance | Longevity swap & reinsurance | $35 million | 0.035 | Nov 2016 | Read more |
| AXA France | RGA Re | Longevity swap & reinsurance | €1.3 billion | 1.3 | Nov 2016 | Read more |
| Unnamed defined benefit pension scheme | Zurich / Pacific Life Re | Longevity swap & reinsurance | £50 million | 0.050 | Oct 2016 | Read more |
| Two Pirelli pension plans | Zurich / Pacific Life Re | Longevity swap & reinsurance | £600 million | 0.600 | Aug 2016 | Read more |
| Manweb (ScottishPower) | Abbey Life | Longevity swap | £1 billion | 1 | Aug 2016 | Read more |
| Legal & General | Prudential | Longevity reinsurance | ? | | Aug 2016 | Read more |
| Pension Insurance Corp. | Prudential Insurance Company of America | Longevity reinsurance | $1.1 billion | 1.1 | Jun 2016 | Read more |
| Legal & General | Prudential | Longevity reinsurance | ? | | Apr 2016 | Read more |
| Unnamed UK pension plan | Zurich / Pacific Life Re | Longevity swap & reinsurance | £90 million | 0.090 | Dec 2015 | Read more |
| RAC (2003) Pension Scheme | SCOR SE | Longevity swap & reinsurance | $900 million | 0.900 | Nov 2015 | Read more |
| Philips UK Pension Fund | Pension Insurance Corp. & Hannover Re | Buyout & longevity reinsurance | £2.4 billion | 2.4 | Nov 2015 | Read more |
| Scottish & Newcastle Pension Plan | Friends Life (plus Swiss Re) | Longevity swap & reinsurance | £2.4 billion | 2.4 | Sep 2015 | Read more |
| Legal & General | Prudential | Longevity reinsurance | $2.9 billion | 2.9 | Aug 2015 | Read more |
| Aegon | Canada Life Re | Longevity swap & reinsurance | €6 billion | 6 | Jul 2015 | Read more |
| AXA UK Pension Scheme | RGA Re | Longevity swap | £2.8 billion | 2.8 | Jul 2015 | Read more |
| Pension Insurance Corp. | Prudential Insurance Company of America | Longevity reinsurance | £1.6 billion | 1.6 | Jun 2015 | Read more |
| Delta Lloyd | RGA Re | Index-based longevity derivative (swap) | €12 billion | 12 | Jun 2015 | Read more |
| Pension Insurance Corp. | Prudential Insurance Company of America | Longevity reinsurance | £? | | Apr 2015 | Read more |
| Bell Canada Pension Plan (BCE Inc.) | Sun Life Financial Inc. (plus SCOR & RGA Re) | Longevity swap & reinsurance | CAD$5 billion | 5 | Mar 2015 | Read more |
| ScottishPower | Abbey Life | Longevity swap | £2 billion | 2 | Feb 2015 | Read more |
| Rothesay Life | Prudential | Longevity reinsurance | $450 million | 0.450 | Jan 2015 | Read more |
| MNOPF | Pacific Life Re | Longevity swap & reinsurance via incorporated cell | £1.5 billion | 1.5 | Jan 2015 | Read more |
| Rothesay Life | Pacific Life Re | Longevity reinsurance | £1 billion | 1 | Dec 2014 | Read more |
| Legal & General | Prudential | Longevity reinsurance | $2.2 billion | 2.2 | Oct 2014 | Read more |
| Delta Lloyd | RGA Re | Index-based longevity derivative (swap) | €12 billion | 12 | Aug 2014 | Read more |
| Phoenix Group | Phoenix Life | Longevity swap with simultaneous quota share reinsurance | £900 million | 0.900 | Aug 2014 | Read more |
| Rothesay Life | Prudential | Longevity reinsurance transaction | $1.7 billion | 1.7 | Aug 2014 | Read more |
| AXA France | Hannover Re | Longevity swap | €750 million | 0.750 | Aug 2014 | Read more |
| BT Pension Scheme | Prudential Insurance Company of America | Pensioner bespoke longevity swap | £16 billion | 16 | Jul 2014 | Read more |
| Total UK Pension Plan | Pension Insurance Corporation / Hannover Re | Buy-in and longevity reinsurance transaction | £1.6 billion | 1.6 | Jun 2014 | Read more |
| Royal London | RGA International Reinsurance Co. | Longevity reinsurance transaction | £1 billion | 1 | May 2014 | Read more |
| AkzoNobel | Legal & General / Prudential | Buy-in, bulk annuity and longevity reinsurance | £3.6 billion | 3.6 | Mar 2014 | Read more |
| Aviva | Swiss Re / Munich Re / SCOR | Pensioner bespoke longevity swap | £5 billion | 5 | Mar 2014 | Read more |
| BAE Systems | Legal & General | Pensioner bespoke longevity swap | £1.7 billion | 1.7 | Dec 2013 | Read more |
| Astra Zeneca | Deutsche Bank / Abbey Life | Pensioner bespoke longevity swap | £2.5 billion | 2.5 | Dec 2013 | Read more |
| Carillion | Deutsche Bank / Abbey Life | Pensioner bespoke longevity swap | £1 billion | 1 | Dec 2013 | Read more |
| Aegon | Société Générale CIB / SCORa | Longevity swap to capital market investors and reinsurers | €1.4 billion | 1.4 | Dec 2013 | Read more |
| Pension Insurance Corporation | Reinsurers | Longevity reinsurance | £1.4 billion | 1.4 | Nov 2013 | Read more |
| Philips Pension Fund | Rothesay Life | Pension insurance including longevity risk | £484 million | 0.484 | Oct 2013 | Read more |
| Cobham plc | Rothesay Life | Bulk annuity and longevity insurance | £280 million | 0.280 | Aug 2013 | Read more |
| EMI Group Pension Fund | Pension Insurance Corpration | Buy-out of all liabilities including longevity risk | £1.5 billion | 1.5 | Jul 2013 | Read more |
| Canadian Wheat Board | Sun Life Assurance Company of Canada | Annuity buy-in and asset transfer | $150 million | 0.150 | Jun 2013 | Read more |
| Bentley | Deutsche Bank / Abbey Life | Pensioner bespoke longevity swap | £400 million | 0.400 | May 2013 | Read more |
| Abbey Life / Rothesay Life | Hannover Re | Longevity reinsurance transaction | £1 billion | 1 | Apr 2013 | Read more |
| BAE Systems | Legal & General / Hannover Re | Pensioner bespoke longevity swap | £3.2 billion | 3.2 | Feb 2013 | Read more |
| LV= | Swiss Re | Pensioner and all members over age 55 longevity swap | £800 million | 0.800 | Dec 2012 | Read more |
| Pension Insurance Corporation | Munich Re | Longevity reinsurance transaction | £400 million | 0.400 | Dec 2012 | Read more |
| Verizon | Prudential | Pension liability buy-out | $7 billion | 7 | Oct 2012 | Read more |
| Pension Insurance Corporation | Munich Re | Longevity reinsurance transaction | £300 million | 0.300 | Jul 2012 | Read more |
| General Motors | Prudential | Pension liability buy-out | $26 billion | 26 | Jun 2012 | Read more |
| AkzoNobel | Swiss Re | Pensioner bespoke longevity swap | £1.4 billion | 1.4 | May 2012 | Read more |
| Aegon | Deutsche Bank | Capital markets longevity swap | €12 billion | 12 | Feb 2012 | Read more |
| Pilkington | Legal & General / Hannover Re | Pensioner bespoke longevity swap | £1 billion | 1 | Dec 2011 | Read more |
| British Airways | Goldman Sachs / Rothesay Life | Pensioner bespoke longevity swap | £1.3 billion | 1.3 | Dec 2011 | Read more |
| Rolls Royce | Deutsche Bank / Abbey Life | Pensioner bespoke longevity swap | £3 billion | 3 | Nov 2011 | Read more |
| ITV | Credit Suisse | Pensioner bespoke longevity swap | £1.7 billion | 1.7 | Aug 2011 | Read more |
| Pall | JP Morgan | Non-pensioners index based longevity hedge | £100 million | 0.100 | Feb 2011 | Read more |
| British Airways | Goldman Sachs / Rothesay Life | Synthetic buy-in (longevity swap plus asset swap) | £1.3 billion | 1.3 | Jul 2010 | Read more |
| BMW | Deutsche Bank / Abbey Lif | Pensioner bespoke longevity swa | £3 billion | 3 | Feb 2010 | Read more |
| Berkshire County | Swiss Re | Pensioner bespoke longevity swap | £1 billion | 1 | Dec 2009 | Read more |
| RSA Insurance | Goldman Sachs / Rothesay Life | Synthetic buy-in (longevity swap plus asset swap) | £1.9 billion | 1.9 | Jul 2009 | |
| Babcock | Credit Suisse | Pensioner bespoke longevity swap (three schemes) | £500 million | 0.500 | May 2009 | Read more |
| Canada Life (UK arm) | JP Morgan | Pensioner bespoke longevity swap | £500 million | 0.500 | Sep 2008 | Read more |
| Lucida | JP Morgan | Index linked longevity derivative | ? | | Feb 2008 | |
The Artemis