Alternative risk transfer became popular during the 1990's when insurance capacity issues drove insures and reinsurers to seek new ways to pass on their risks to a third party.
The main areas of alternative risk transfer include risk securitization through catastrophe bonds, insurance-linked securities and reinsurance sidecars, trading of risk through industry loss warranties and weather derivative contracts and transforming capital market risks into reinsurance through transformer vehicles. Other techniques sometimes considered part of alternative risk transfer include Captive insurance companies, life insurance linked securitization, longevity risk transfer and other alternative risk financing techniques.
Artemis see's alternative risk transfer as the methods used to transfer insurance risks to the capital markets and we strongly believe in the creation of new risk markets through the convergence of insurance and financial markets. We also see new and alternative means of triggering insurance, such as weather-index insurance, as relevant to the alternative risk transfer market.
———————————————————————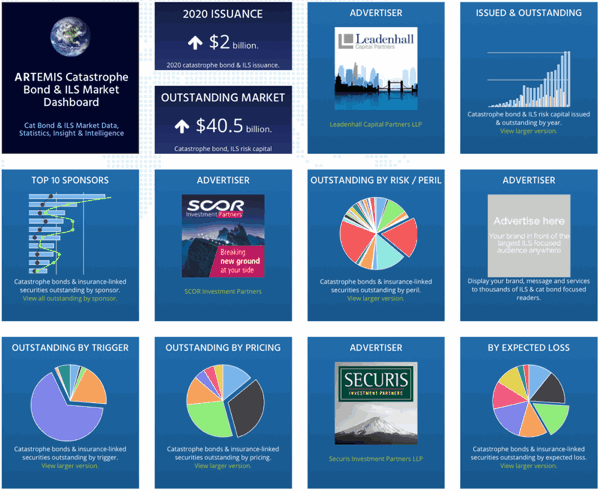 Analyse catastrophe bond market issuance using the Artemis Dashboard and Charts.
We've tracked more than 650 cat bonds and related ILS transactions since 1996, all of which are included in our extensive Deal Directory.
Use the Artemis Dashboard and our Cat Bond Market Charts to analyse this market!