Insurance-linked securities are generally thought to have little to no correlation with the wider financial markets as their value is linked to non-financial risks such as natural disasters, longevity risk or life insurance mortality.
As securities, insurance-linked securities can be and are traded among investors and on the secondary-market. They allow insurers to offload risk and raise capital, they also allow life insurers to release the value in their policies by packaging them up and issuing them as asset-backed notes.
Read our What is a catastrophe bond? article to gain a better understanding of that area of the insurance-linked securities market.
Read about recent and historic catastrophe bond transactions.
Keep up with the latest insurance-linked securities news on our blog.
———————————————————————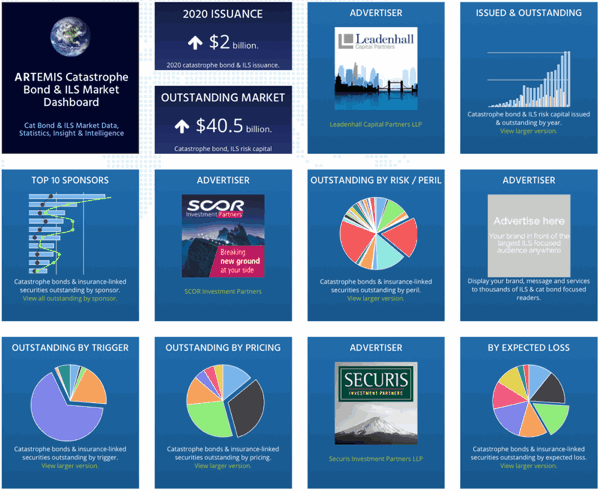 Analyse catastrophe bond market issuance using the Artemis Dashboard and Charts.
We've tracked more than 650 cat bonds and related ILS transactions since 1996, all of which are included in our extensive Deal Directory.
Use the Artemis Dashboard and our Cat Bond Market Charts to analyse this market!