Hurricane and tropical storm tracking map
2019 Hurricanes and Tropical Storms
As 2019 hurricanes and tropical storms form in the Atlantic basin or Caribbean each tropical storm name will become active and link to more information.
2019 Hurricane Season Forecasts & Predictions
These 2019 hurricane season forecasts provide a range of views and forecasts for the 2019 hurricane season from leading meteorologists. The 2019 hurricane forecast table will be updated throughout the year as updates are published and storms occur. If you would like to add your forecast information please contact us.
Landfall probabilities for hurricanes and tropical storms
United States Landfalling Hurricane Probability Project
From the Tropical Meteorology Research Project at Colorado State University and the GeoGraphics Laboratory at Bridgewater State University

Satellite images for tropical Atlantic and Caribbean

Atlantic Satellite

Caribbean Satellite

Current Tropical
Surface Features

24hr Forecast
Tropical Surface Features

24hr Tropical Winds
Current Atlantic Conditions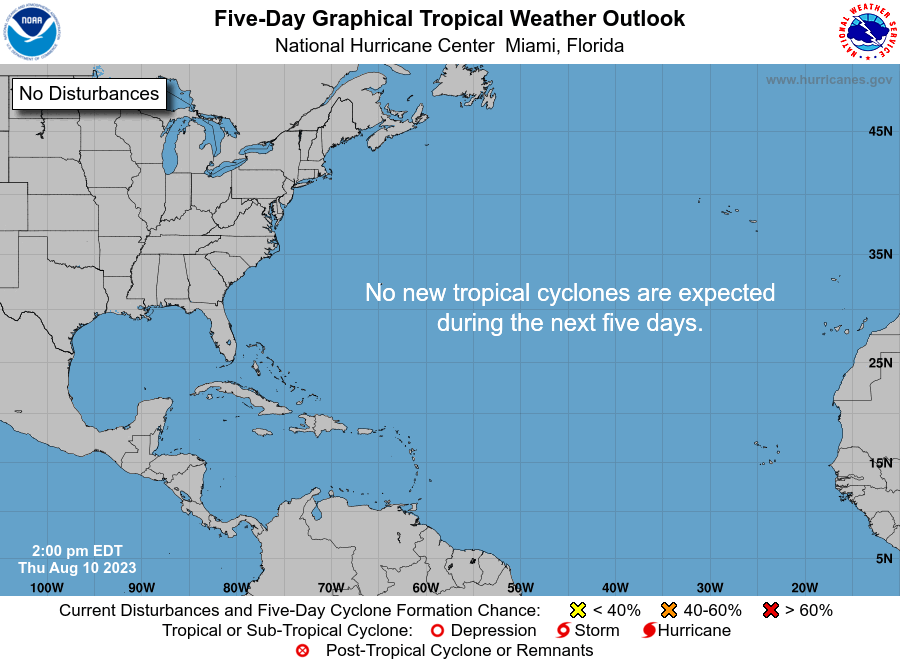 Atlantic Tropical Weather Outlook
From the U.S. National Hurricane Center
Atlantic Tropical Weather Discussion
From the U.S. National Hurricane Center
Atlantic hurricane season and tropical storm archives – pages from previous years with details of each storm of each season.

Useful hurricane season resources
Map of U.S. and Gulf of Mexico Energy Infrastructure with Real-time Storm Information
From the U.S. Energy Information Administration
SurgeDat
Extremely useful source of storm surge data, including interactive maps, peak surge maps and data. From the Southern Climate Impacts Planning Program (SCIPP)
———————————————————————

Alongside our sister publication Reinsurance News, we've launched a new survey for the insurance, reinsurance and insurance-linked securities (ILS) industry, asking for your opinion on the market implications of the Covid-19 coronavirus pandemic. Answer our survey here.
Read Covid-19 coronavirus related news & analysis here.