Bermuda headquartered global reinsurance firm PartnerRe announced today that it has provided reinsurance to cover longevity risks associated with 25,000 annuitants for Canadian insurer Manulife.


The reinsurer said that it has entered into a transaction with The Manufacturers Life Insurance Company (Manulife) to provide reinsurance to cover the longevity risk associated with an in-force block of Canadian group payout annuities.
In aggregate, PartnerRe said that it will be reinsuring the longevity risk associated with around 25,000 in-force annuitants.
Alan Ryder, CEO of PartnerRe North America Life, commented on the successful completion of the transaction, "PartnerRe is excited to have partnered with a company such as Manulife in completing its first longevity reinsurance transaction in Canada. We have developed a strong brand in providing varied solutions for life reinsurance and were able to apply our innovative thinking in developing a customized structure that meets Manulife's needs."
"PartnerRe has a track record in innovation in longevity reinsurance," added Kevin O'Regan, CEO Europe, Middle East, Latin America Life and Longevity for PartnerRe. "We are delighted that our customer focused approach has delivered this solution. It was great working with such a professional team at ManuLife."
This is the second longevity reinsurance arrangement announced this month that benefits Manulife and covers a portion of its in-force book of annuities.
Earlier in March, RGA Life Reinsurance Company of Canada (RGA Canada), part of global life reinsurer Reinsurance Group of America, said it had entered into a transaction to reinsure the longevity risk associated with 45,000 annuitants of Manulife.
Both transactions help Manulife by securing the future payout value of the underlying annuities against annuitants living longer lives, hence the longevity risk associated with the policies.
People living longer lives causes annuities firms to make payments for longer than originally forecast. So it's valuable to cover this risk and hedge out the longevity exposure associated with a portfolio of annuity contracts for these insurers.
Read about numerous historical longevity swap and longevity reinsurance transactions, in our Longevity Risk Transfer Deal Directory.
———————————————————————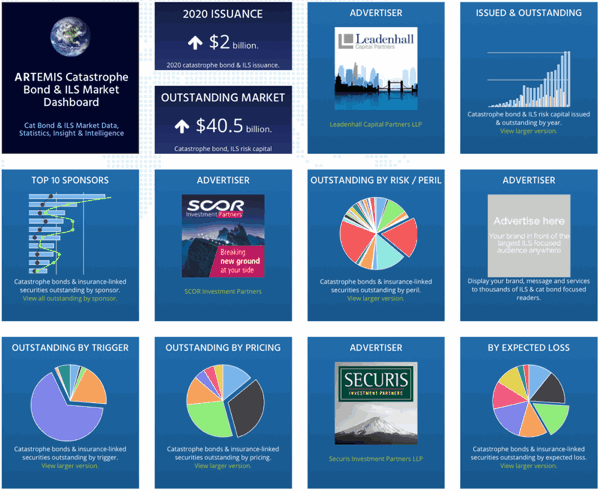 Analyse catastrophe bond market issuance using the Artemis Dashboard and Charts.
We've tracked more than 650 cat bonds and related ILS transactions since 1996, all of which are included in our extensive Deal Directory.
Use the Artemis Dashboard and our Cat Bond Market Charts to analyse this market!