Catastrophe risk modelling firm Corelogic has released an early estimate of property reconstruction values that are exposed to the storm surge from hurricane Michael as it threatens a major hurricane category landfall in the Florida Gulf Coast region.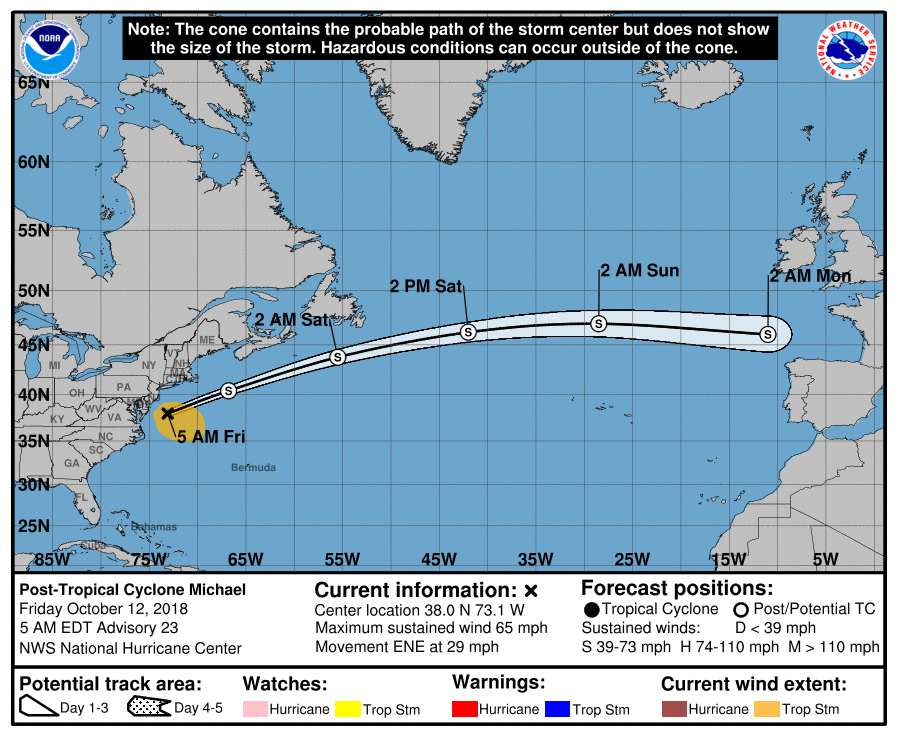 As ever this isn't an estimate of loss potential for the insurance, reinsurance and ILS markets, it's just useful information to help make apparent the level of property values that are in the path of a developing and potentially major hurricane landfall.
Corelogic said that 57,002 homes in the Florida Gulf Coast region, which have a reconstruction cost value (RCV) of roughly $13.4 billion are at potential risk of storm surge damage from Hurricane Michael, based on a projected Category 3 strength at landfall.
The reconstruction cost value (RCV) assumes a 100% destruction of all properties, hence it's not a loss estimate for insurance and reinsurance interests, but it is directionally useful when it comes to how we should think about the potential future impacts from hurricane Michael.
There is no way of knowing how much storm surge damage there could be at this stage, although the latest NHC forecast suggests inundations of up to 12 feet and the area hurricane Michael is set to come ashore is low-lying, so surge will inevitably be a factor.
For insurance and reinsurance, as well as ILS market interests, storm surge can be a significant component of hurricane landfall costs, sometimes contributing as much as 25% of damages (higher in very unique cases), depending on the type of storm, location and strength of landfall.
Read our latest update on hurricane Michael here.
Also read:
– Florida primary & national insurers most exposed to hurricane Michael.
View all of our Artemis Live video interviews and subscribe to our podcast.
All of our Artemis Live insurance-linked securities (ILS), catastrophe bonds and reinsurance video content and video interviews can be accessed online.
Our Artemis Live podcast can be subscribed to using the typical podcast services providers, including Apple, Google, Spotify and more.