The World Bank has announced that it has completed a weather risk contract transaction with Malawi. It's the first such deal with Malawi and the first time that a member of the International Development Association has been able to access weather risk management instruments through the World Bank. The UK Department of International Development provided the premium under a loan agreement.
This has been on the cards for some time (as I've written about in the past) and now details of the index-based weather option have emerged. The contract constitutes an option on a rainfall index. The index links rainfall and maize production such that if rainfall falls below a certain level the index will reflect the value of the projected loss in crop production. Under this particular deal should the amount of maize produced fall to 10% below the historical average then Malawi will receive a payout of up to $5m.
It's a cleverly structured deal particularly when applied to developing nations. Index-linked options such as this can be created to cover many different crops and be based on various weather factors such as rain, frost, hours of sun, temperature or even wind. This makes these instruments highly flexible and highly portable to other regions of the world who would benefit from such forms of risk management.
———————————————————————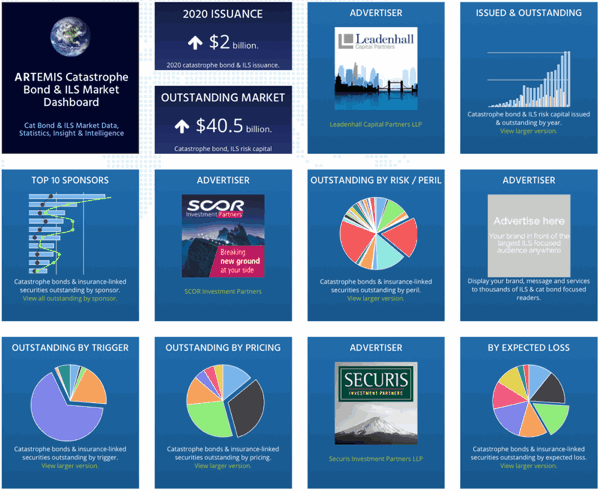 Analyse catastrophe bond market issuance using the Artemis Dashboard and Charts.
We've tracked more than 650 cat bonds and related ILS transactions since 1996, all of which are included in our extensive Deal Directory.
Use the Artemis Dashboard and our Cat Bond Market Charts to analyse this market!