Risk Management Solutions (RMS) has announced that its new U.S. hurricane model, which has been the subject of much debate recently, has been approved by the Florida Commission on Hurricane Loss Projection Methodology (FCHLPM) for use in residential rate filings with the Florida Office of Insurance Regulation.

The debate around the RMS® U.S. Hurricane Model version 11.0 has been due to increases in expected losses and exposure levels for certain areas of the U.S. as the new model takes into account how long a hurricane can sustain strong winds over land, or how quickly the storm decays and dissipates (among other improvements such as significant new hazard and loss data and advances in research and technology). As a result many re/insurers are finding that their loss projections have risen when they run the new model (which for some may mean they need to increase capital) and catastrophe bond issuers have seen expected losses rise by as much as 100% on some cat bonds.
The new model actually lessens the view of risk for certain coastal areas of Florida and increases the view of risk to Central Florida. RMS says that some coastal areas such as Miami-Dade have a lower wind risk than had been previously thought. While at the same time the improvements in data, modelling technology and understanding of how hurricanes decay shows that areas such as Orange County have a higher wind risk than previously understood. RMS note that while the relative risk has changed, coastal areas are of course much more exposed to hurricane risk than inland areas. Across the state of Florida the loss as a whole increases by 6.5% under the new model.
———————————————————————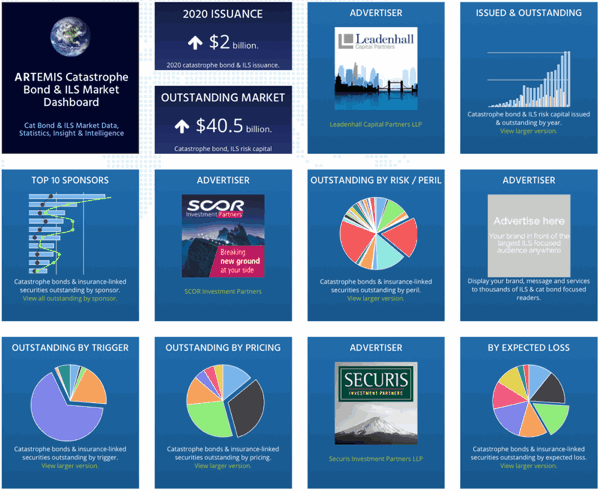 Analyse catastrophe bond market issuance using the Artemis Dashboard and Charts.
We've tracked more than 650 cat bonds and related ILS transactions since 1996, all of which are included in our extensive Deal Directory.
Use the Artemis Dashboard and our Cat Bond Market Charts to analyse this market!