Global reinsurance firm Munich Re has continued to expand its property and casualty reinsurance book significantly in the third-quarter of 2018, adding 22% in terms of premium volumes during the quarter as it continues to take advantage of better rates and new organic growth opportunities.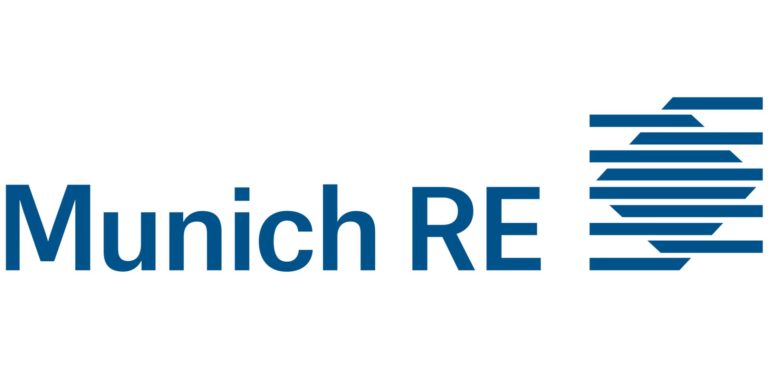 The way Munich Re has approached its premium development in 2018 has been a clear sign of the greater profitability available in P&C reinsurance underwriting in 2018, as the firm puts its confidence in its underwriters and gave them the ability to significantly expand their underwriting activities.
However, just how much greater this profitability is remains to be seen, with rates only barely up in most cases, but still the major reinsurers like Munich Re have been going for premiums growth in 2018.
Munich Re reported its third-quarter results this morning (reported earlier over on our sister publication Reinsurance News), revealing another period of strong premium growth, putting the firm on track to meet its full-year profit targets despite the quarter being hit by catastrophes and reserve releases helping it to remain positive.
But it is the story of premium growth that has been so interesting this year at Munich Re, as the firm that had for consecutive years bemoaned pricing and pulled back, has in 2018 gone for significant growth despite prices only barely rising.
After the catastrophes of 2017 many had hoped for significant reinsurance rate increases, but that wasn't the case and rates barely increased really across the market, although pockets and program specific rates were up in places.
Given how long major reinsurance firms, like Munich Re, has been pulling back and bemoaning rates, it's hard to believe that the increases achieved in 2018 took the profitability of the business back to where it had been in 2014.
But the increases have been significant enough to encourage the kind of premium expansion that would usually only have been seen after a major turn in the market cycle, which we certainly didn't see this year.
In the first-quarter of the year Munich Re expanded its property & casualty reinsurance book by almost 17% in terms of premiums underwritten.
In the second-quarter the company followed suit, underwriting 9% more in terms of property & casualty reinsurance premiums during the period.
The third-quarter has seen Munich Re report P&C reinsurance premium growth of almost 22%, its strongest quarter of the year, which will have been driven by the significant gains made at the July reinsurance renewals when the firm underwrote 42% more in premiums, which included a lot of U.S. and hurricane exposed growth of its book.
As recently as 2016, Munich Re was specifically citing competitive pressures, rate and margin deterioration across its P&C reinsurance business, resulting in further pulling back in some areas.
Later that year the firm had been citing an expectation that reinsurance rates and terms were set to bottom out, with them unable to fall much further as margins had become so compressed.
Interestingly, the company had also said in late 2016 that it did not expect the reinsurance market to experience any significant growth, in terms of premium, over the next few years.
But clearly things have changed strategically at Munich Re, as the company has signficantly expanded its P&C reinsurance portfolio in 2018, across the three-quarters the gross premiums have risen 16% year-on-year.
And this is with rates generally considered to have barely risen across P&C reinsurance, aside from it the loss affected brighter spots, certain areas that were particularly badly hit by catastrophes in 2017 and perhaps a little rate improvement in some areas of casualty risks.
The P&C reinsurance momentum has continued and while Munich Re has been ceding slightly more of its risk to retrocession and third-party capital partners through quota shares and sidecars, helping it to moderate PML's and earn fee income, this hasn't been all that significant, meaning the firm is holding the majority of its premium growth on its balance-sheet.
So what changed?
Perhaps new leadership has led to a more expansive approach, resulting in the strong premium growth?
Perhaps Munich Re's greater diversification, driven by the continued expansion of its commercial and corporate risk insurance arm, as well as Ergo and life & health reinsurance has introduced a greater ability to assume P&C reinsurance risks?
Or some new-found efficiency that has enabled the firm to make its own balance-sheet capital more profitable and to extract more margin from business underwritten?
Or perhaps it was just a timely realisation that rates were never going to return to the levels seen even five years ago, meaning after the 2017 losses was the time to go for growth?
The latter seems the more likely, especially when you consider the growth experienced by other major players such as Swiss Re, SCOR and Hannover Re as well.
It seems that the constant discussion, of rates always being too low and the resulting pull-back on premiums written that was seen, among these major reinsurers, came to an end after a set of catastrophe losses that did not even turn the market.
The ILS market had been growing steadily of course, with its lower cost-of-capital and expense base enabling ILS fund managers to continue to profit even while rates were still declining.
Of course the major reinsurers used to bemoan that as well, calling alternative capital and ILS funds ill-disciplined, while of course they themselves were displaying discipline as they were shrinking their books at the time.
Now it looks a little different. As global reinsurance firms have been expanding their property casualty reinsurance books as fast as the ILS market can in 2018.
With the prospects of further rate stability at the January renewals now being discussed, based on this year's loss activity and loss creep from the prior year, we could be in for a particularly competitive time if further growth is targeted by these major players and the ILS market continues to flex its capital efficiency muscles at 1/1.
Read about Munich Re's Q3 2018 results over at our sister publication Reinsurance News.
Register today for ILS NYC 2023, our next insurance-linked securities (ILS) market conference. Held in New York City, February 10th, 2023.
Get a ticket soon to ensure you can attend. Secure your place at the event here!