The tally of insurance claims paid after recent hurricane Michael's impacts on Florida has increased by almost 28% in a week to reach $2.6 billion, according to the latest data from the regulator for the state.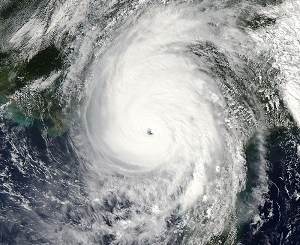 The data is based on claims information filed by insurers, collected and analysed by the state regulator, the Florida Office of Insurance Regulation (FLOIR).
Just a week ago the total only sat at just over $2 billion, but has now reached almost $2.6 billion, as of Monday 5th October, an increase of 28% in just seven days.
In the same space of time the number of claims filed has increased by only 6%, to 115,423, suggesting that claims continue to be closed down quicker than they are coming in, which will please insurance and reinsurance market interests.
In fact, the percentage of claims closed has risen to 36.5%, up from the 24% that had been closed a week ago, showing that insurers are working hard to finalise assessments as quickly as possible.
This has happened quicker than was seen a year ago, after the major 2017 hurricanes, which is likely a reflection of the greater availability of claims assessors helping insurers to get things done much more quickly, than when there were both Harvey and Irma being assessed at the same time.
Claims closed and paid out continue to rise rapidly, with now 33,859 claims closed and paid to claimants, an increase of almost 70% on just a week ago, when the figure stood at just over 20,000.
Now, 31.8% of residential property insurance claims from hurricane Michael have been closed, an increase on last weeks roughly 18%, and now 13.2% of commercial property claims have also been closed down, still slower but as we said these often large and more complex claims can take time to be assessed and settled.
The average cost per claim paid out has dropped significantly this week to around $76,800 per claim, from the just over $100,000 per claim we saw a week ago.
Based on the assumption that somewhere from 50% to 60% of claims filed from hurricane Michael will get paid out, which aligns with other recent Florida hurricane experience, the expectation remains for something above $4.8 billion to closer to the market  loss estimate low-end of around $6 billion.
Should Michael drive that level of insurance and reinsurance loss in Florida alone, it's easy to see how the industry loss could be a couple of billion higher, based on impacts to other states and the National Flood Insurance Program (NFIP), including any claims that the Florida regulator does not count.
Bay County, Florida remains the area with the highest concentration of claims from hurricane Michael, with 60% of claims filed after the storm located in the area. But only 31% of claims from the county have been closed so far, suggesting a long way to go before residents in Bay County will all receive what payouts they are due.
The expectation continues to be that reinsurance firms will pay a significant proportion of the losses from hurricane Michael, with third-party capital and ILS funds taking their share.
The daily data calls by the regulator will only continue until the end of this week, after which it will likely report monthly on the development of claims from hurricane Michael.
Register today for ILS NYC 2023, our next insurance-linked securities (ILS) market conference. Held in New York City, February 10th, 2023.
Get a ticket soon to ensure you can attend. Secure your place at the event here!