Reinsurance and retrocession linked investment and fund manager Markel CATCo Investment Management Ltd. has appointed a new Chief Operating Officer (COO) from within, promoting Mark Way, who has worked for the firm since its launch in 2011, to the role.

Way previously held the role of Fund Operations and Investor Relations Director. With immediate effect Way now takes on the Chief Operating Officer (COO) role, located in Bermuda, with responsibility for the day-to-day operations of the Markel CATCo reinsurance linked investment operations and reporting directly to Tony Belisle, Chief Executive Officer.
Way has more than 20 years of experience gained working in international financial markets. Before joining CATCo at its launch and being a key part of the firms growth into a leading retro and reinsurance asset manager. Way worked for the Madano Partnership in London where he was a Managing Partner. Prior to that way worked for the investment property company Lend Lease in Sydney, Australia.
Tony Belisle, Chief Executive Officer of Markel CATCo Investment Management Ltd., commented on the appointment; "Having worked with CATCo since it was first formed, Mark has both a detailed understanding of how the Company operates and a keen appreciation that our clients must receive the highest levels of service at all times. He is the ideal person to maintain the high standards we set for ourselves.
"Mark has continued to assume more responsibility with respect to a number of facets of our business over the years including managing relationships with our clients and shareholders. Mark will be instrumental in ensuring a seamless transition both with respect to our new ownership and in his new role as Chief Operating Officer."
Way replaces ex-Aspen reinsurance executive Ly Lam, who took on the COO role in early 2015.
The company said that Lam will continue working for Markel CATCo as a consultant, having successfully completed her role in managing the recent sale of CATCo Investment Management Ltd. to insurance, reinsurance and financial services group Markel Corporation.
Also read:
– Markel sees growing interest in CATCo product since acquisition.
– Markel CATCo protects recently raised capital from legacy loss events.
– CATCo fund returns 11.58% in 2015, sets up side-pocket for UK floods.
———————————————————————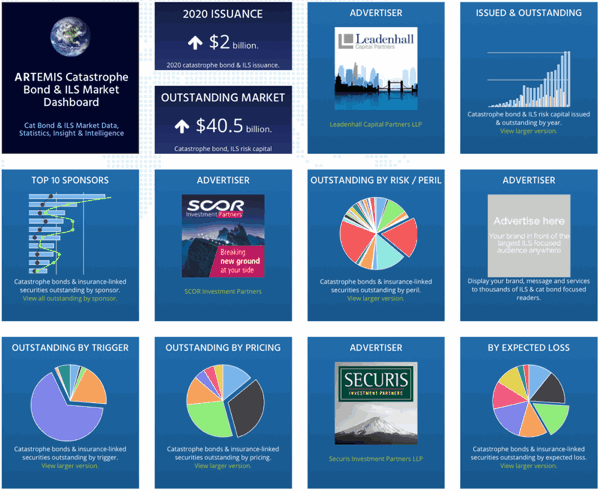 Analyse catastrophe bond market issuance using the Artemis Dashboard and Charts.
We've tracked more than 650 cat bonds and related ILS transactions since 1996, all of which are included in our extensive Deal Directory.
Use the Artemis Dashboard and our Cat Bond Market Charts to analyse this market!