Hannover Re are to continue to utilise the insurance-linked security market to both issue deals and invest in the products according to an article on Bloomberg today. In an interview with the reinsurers CFO Elke Koenig, the Bloomberg article states that Hannover Re doubled it's investment in ILS products such as catastrophe bonds last year and intends to continue to do so. They also intend to continue transferring their own and clients risks to the capital markets using insurance-linked securities. On the subject of new deals they wouldn't be drawn except to say that the next life insurance linked issuance (such as their L7 deal from last week) may come in 2010 or 2011.
Ringing endorsements such as this are just what is required to help tempt investors back to the market and persuade issuers that the ILS and cat bond markets are still extremely good ways to transfer risk off balance sheet while also offering a good return on investment. With the pipeline looking busy we hope that the successful issuance of a number of deals within the next month will help to promote the market positively.
———————————————————————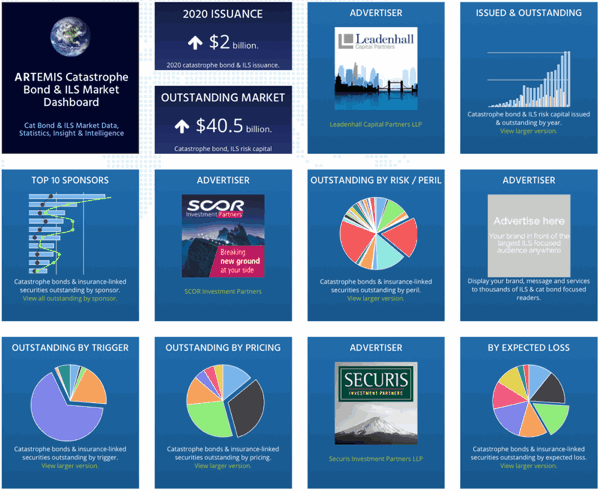 Analyse catastrophe bond market issuance using the Artemis Dashboard and Charts.
We've tracked more than 650 cat bonds and related ILS transactions since 1996, all of which are included in our extensive Deal Directory.
Use the Artemis Dashboard and our Cat Bond Market Charts to analyse this market!