Here's some interesting advice and an interesting fact about investing in insurance-linked securities and catastrophe bonds.
You would think that the worst possible time to be invested in cat bonds would be when major catastrophes happen. However, it seems that you're still better off with your investment in catastrophe linked assets than in the financial or company linked assets of an insurance or reinsurance company. Many investors have portfolios of insurance stocks but in reality they'd be better off investing in insurance-linked securities.

Their assets would have less correlation to the financial markets, and according to a quote in this article in the Financial Standard, being correlated to natural disasters is much better for your investment portfolio than being correlated to insurance companies. During Hurricane Katrina, for example, many insurance stocks lost up to 80% of their value while an ILS portfolio run by Credit Suisse (which insured against Katrina) only lost 0.8%.
The article includes interviews with some of Credit Suisse's ILS experts and discusses the rising profile of ILS investing in Australia. The article closes by saying that Credit Suisse are aiming to launch an Australian-domiciled trust to run insurance-linked investment strategies for Australian investors by the end of this year. Great to see the market broadening its horizons even further.
———————————————————————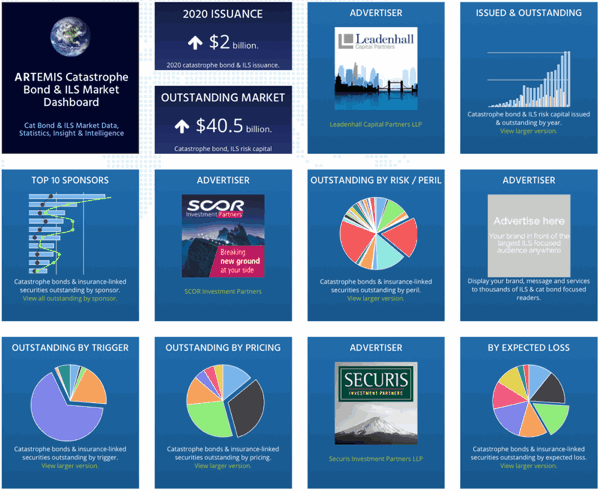 Analyse catastrophe bond market issuance using the Artemis Dashboard and Charts.
We've tracked more than 650 cat bonds and related ILS transactions since 1996, all of which are included in our extensive Deal Directory.
Use the Artemis Dashboard and our Cat Bond Market Charts to analyse this market!