A.M. Best have announced today that they are extending their September 2006 methodology 'Gauging the Basis Risk of Catastrophe Bonds' to cover the evaluation of basis risk for Industry Loss Warrents (ILWs) as well.
The original methodology describes the criteria for estimating the basis risk of non-indemnity catastrophe bonds and working out the amount of reinsurance credit that can be claimed by bonds sponsors.
A.M. Best believes that basis risk analysis for ILWs should follow the same methodology as the analysis performed for non-indemnity cat bonds, outlined by their paper.
Having a harmonized approach to evaluating basis risk for these two instruments should help keep ratings in line. Is this a positive step for the industry? Please comment if you have an opinion.
The full news release is available here.
Also worth reading is A.M. Bests quick reference to 'Rating Natural Catastrophe Bonds' which gives a quick overview on their methodology to rating these instruments.
———————————————————————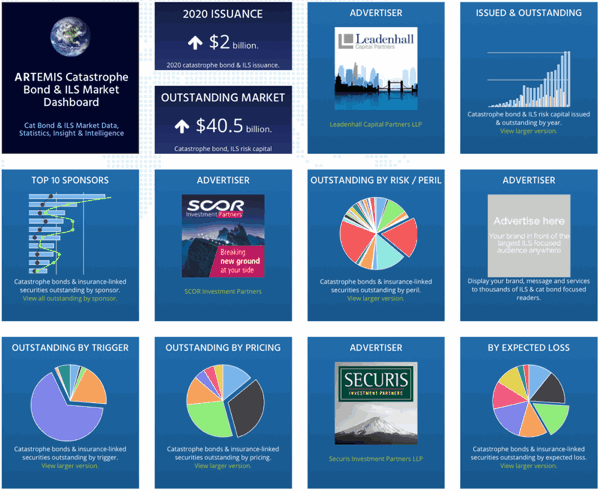 Analyse catastrophe bond market issuance using the Artemis Dashboard and Charts.
We've tracked more than 650 cat bonds and related ILS transactions since 1996, all of which are included in our extensive Deal Directory.
Use the Artemis Dashboard and our Cat Bond Market Charts to analyse this market!