The IMF (International Monetary Fund) has released the bulk of it's April 2008 World Economic Outlook today. Of particular interest is chapter 4 (PDF, requires Acrobat Reader) which contains data and commentary on the cat bond and weather derivatives markets.
Four charts of particular interest are below: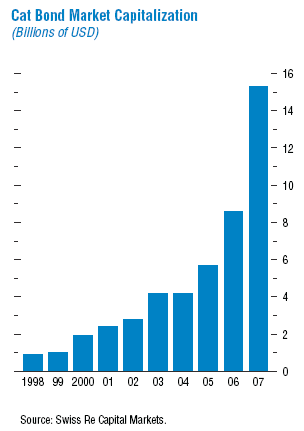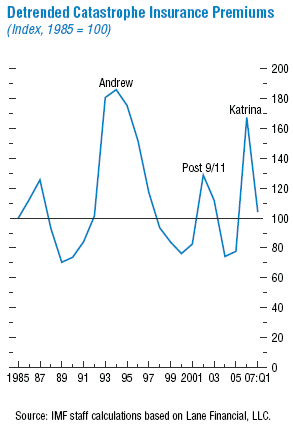 Read the full report here.