The IMF (International Monetary Fund) has released the bulk of it's April 2008 World Economic Outlook today. Of particular interest is chapter 4 (PDF, requires Acrobat Reader) which contains data and commentary on the cat bond and weather derivatives markets.
Four charts of particular interest are below: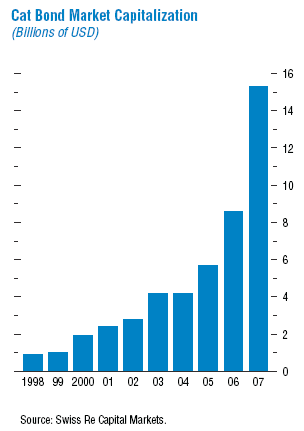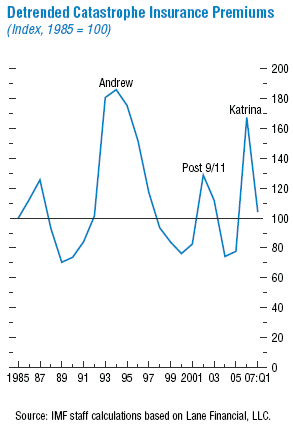 Read the full report here.
———————————————————————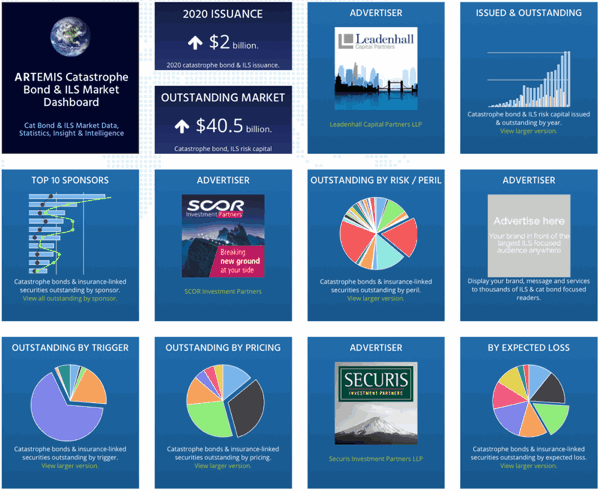 Analyse catastrophe bond market issuance using the Artemis Dashboard and Charts.
We've tracked more than 650 cat bonds and related ILS transactions since 1996, all of which are included in our extensive Deal Directory.
Use the Artemis Dashboard and our Cat Bond Market Charts to analyse this market!