Here's a list of every page on Artemis starting with the portal pages:
Here's an index of every post on the Artemis Blog to help you find the content you want:

———————————————————————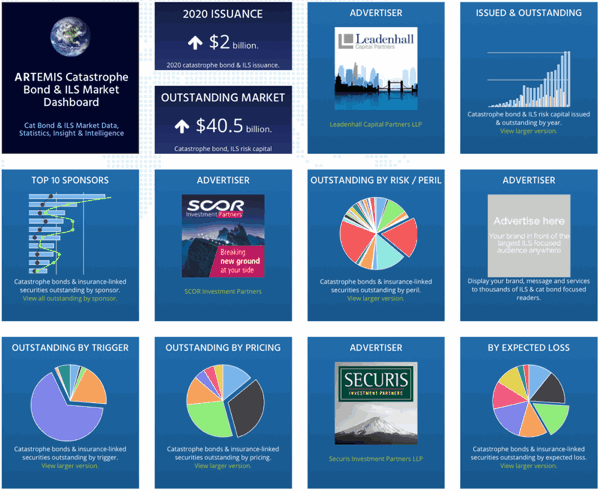 Analyse catastrophe bond market issuance using the Artemis Dashboard and Charts.
We've tracked more than 650 cat bonds and related ILS transactions since 1996, all of which are included in our extensive Deal Directory.
Use the Artemis Dashboard and our Cat Bond Market Charts to analyse this market!