Watson Wyatt, the massive global consulting firm, have advised pension fund clients to seek investment diversification through insurance-linked strategies. They say investors such as pension funds do not have portfolios which are diversified enough and that insurance-linked instruments are a great way to acquire that diversification. They highlight 'event insurance strategies' as an area ripe for diversification.
Chairman of Watson Wyatt's global investment committee, Robert Brown, says: 'We recommend that institutional funds with sufficient governance seriously consider the merits of certain insurance-linked instruments as they offer attractive risk-adjusted returns, while at the same time genuinely diversifying the portfolio.'
Now comments such as these aren't going to make the market take off suddenly but they do add to the increasing confidence being felt around the market and help to bring new investment funds into the market which is good for growth. Pension funds were major investors in insurance-linked securities two years ago and gradually their involvement is increasing again.
———————————————————————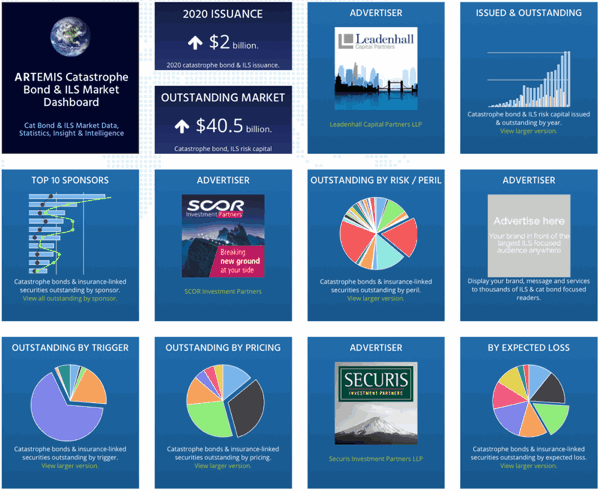 Analyse catastrophe bond market issuance using the Artemis Dashboard and Charts.
We've tracked more than 650 cat bonds and related ILS transactions since 1996, all of which are included in our extensive Deal Directory.
Use the Artemis Dashboard and our Cat Bond Market Charts to analyse this market!