Typhoon Maria is churning westward across the Pacific towards the Japanese Ryukyu Islands, Taiwan and China, with sustained winds estimated at close to 150 mph and stronger gusts, the storm poses a potentially significant threat to areas of Taiwan as it passes and China where landfall will be made.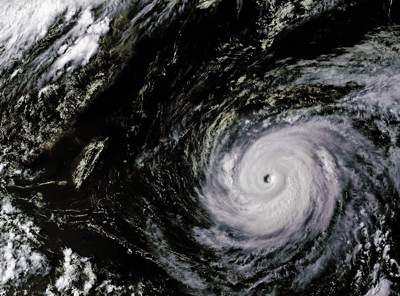 Maria had reached category 5 or super typhoon status on her track across the Pacific, but currently sustained winds are estimated at roughly 150 mph, with wind gusts estimated as high as 185 mph, according to the Joint Typhoon Warning Center.
Update: Aon's Impact Forecasting said there is a medium chance that typhoon Maria causes a significant local insured loss.
That makes super typhoon Maria a significant threat to anywhere in the storm's path, which includes some of the southern Japanese islands, Taiwan and mainland China.
Insurance and reinsurance penetration is not as high in these areas as in other markets, but still a category 5 equivalent typhoon can always pose a threat to bring some losses into the reinsurance market, should it make landfall on an urban area.
Taiwan may be lucky and find typhoon Maria skirts the island, although battering winds, waves and torrential rainfall are likely assured for the country.
Mainland China however is expected to take a head-on landfall from typhoon Maria, with the storm expected to come ashore there over the next couple of days, bringing the threat of coastal flooding, storm surge, dangerously high and damaging winds and torrential rainfall.
Given the location of typhoon Maria's expected landfall there will be concerns regarding the potential for flooding in the Yangtze river basin area, where rainfall has been heavy in recent weeks anyway.
Typhoon Maria is a well structured typhoon with a clear and symmetrical eye formation currently, which suggests that it could hold onto its intensity for some time to come.
While it is forecast that typhoon Maria will weaken somewhat, the latest JTWC forecast still calls for sustained winds of 120 mph and gusts of 150 mph when Maria makes its closest approach to Taiwan. While sustained winds are anticipated to be well above hurricane strength, likely category 2 or higher, when the typhoon makes landfall on China's coastline.
Some weakening due to interaction with Taiwan is likely, although this will depend on the track typhoon Maria takes and the more the storm misses Taiwan the stronger the impact could be in mainland China, when Maria arrives there early on Wednesday. There is still a chance that Taipei in northern Taiwan receives a stronger blow, should Maria track south at all on route to China.
Some areas are expected to receive 10 inches or more of rainfall, while waves caused by Maria could reach metres in height along the coastline and a storm surge of up to 10 foot or more is anticipated for some areas.
Typhoon Maria's impacts are expected to be at their strongest in China's Northern Fujian and southern Zhejiang Provinces, while the Chinese cities of Wenzhou, Fuzhou and Ningde will take the brunt of the storms winds and rains, although the worst weather will pass to the south of Shanghai.
Insurance, reinsurance and ILS interests allocating capital to Asian property programs will be watching typhoon Maria's path closely, as any deviation to the south would mean much more damaging impacts for Taiwan, while the location of landfall in China will determine the extent of losses to some degree.
———————————————————————

View all of our Artemis Live video interviews and subscribe to our podcast.
All of our Artemis Live insurance-linked securities (ILS), catastrophe bonds and reinsurance video content and video interviews can be accessed online.
Our Artemis Live podcast can be subscribed to using the typical podcast services providers, including Apple, Google, Spotify and more.
—————————————