Typhoon Lekima has caused deadly flooding and landslides in eastern China, after coming ashore in Zhejiang province on Saturday as a strong typhoon and then travelling north passed Shanghai.


Typhoon Lekima, which is known in the the Philippines as typhoon Hanna, had at one stage reached Category 4-equivalent super typhoon status as it approached the Japanese Ryukyu Islands, but Lekima weakened during an eyewall replacement cycle meteorologists said, so its landfall in China was as a Category 2 equivalent typhoon.
Still, typhoon Lekima has caused significant destruction due to strong winds, coastal flooding from storm surge, precipitation induced flooding and landslides, as well as concerns of ongoing river flooding over the coming days.
The typhoon lost a lot of its symmetry as it passed between the Japanese islands and mainland China, resulting in a weakened but still deadly storm at landfall with winds gusting to 115 mph.
As of today, the death toll from typhoon Lekima is placed at 44 in China, with the majority in Zhejiang and Shandong provinces.
Well over 1 million people were evacuated from across Zhejiang, Shandong and Jiangsu provinces, as well as the city of Shanghai.
The estimated economic loss from typhoon Lekima has been placed at around US $2.6 billion so far, for damage in China alone.
Typhoon Lekima also caused some impacts in the Japanese islands, particularly Ishigaki, as well as in Taiwan.
More than 900,000 acres of crops are said damaged in eastern China, with over 36,000 homes suffering some damage as well.
The agricultural impact is expected to be high in the region, although the majority will likely go uninsured but in some cases covered by government protection schemes.
With insurance and reinsurance penetration still low in China, the share of the economic costs that falls to the insurance and reinsurance market is likely to be minimal.
There is always the potential for such losses to impact any quota shares that major Chinese insurers have in place with the reinsurance market, but even then this would be expected to be very small.
The US $2.6 billion figure for economic losses from typhoon Lekima is likely to rise further. With it expected that the severe rainfall will swell rivers and create further flooding over the coming days, the expectation is that costs will rise further as a result.
The fact typhoon Lekima weakened on approach to landfall has likely saved the Chinese insurance industry from a potentially larger impact, as a Cat 4 Lekima could have caused more significant industrial and property wind damage.
———————————————————————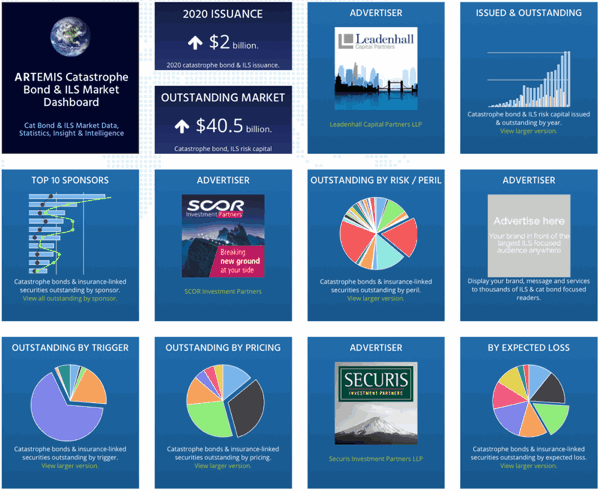 Analyse catastrophe bond market issuance using the Artemis Dashboard and Charts.
We've tracked more than 650 cat bonds and related ILS transactions since 1996, all of which are included in our extensive Deal Directory.
Use the Artemis Dashboard and our Cat Bond Market Charts to analyse this market!