There has been another successful renewal of the private catastrophe bond sponsored by Latin American reinsurance firm Terra Brasis Re, which is underwritten and invested in by AlphaCat Managers, with a $5 million Alpha Terra Validus III transaction issued for 2019.

This is now the third issuance of an Alpha Terra Validus private cat bond transaction to benefit Terra Brasis Re.
The arrangement was the first to cover catastrophe risks in South America, hence seen as a ground breaking arrangement and encouraging to see another renewal take place this year.
In 2017 the first Alpha Terra Validus private cat bond was issued, as specialist insurance-linked securities (ILS) unit of Validus, AlphaCat Managers, sourced risk from ceding company the Brazilian headquartered reinsurance firm Terra Brasis Resseguros S.A. (Terra Brasis Re).
These risks were then transformed into ILS notes for the managers funds to invest in.
The transaction was then repeated in 2018, with a $5 million Alpha Terra Validus II private catastrophe bond renewal of the arrangement between the pair.
We understand that these rare securitisations of Latin American property catastrophe risks featured multi-country earthquake risk exposures.
Now another successful renewal has been completed, resulting in another $5 million of private cat bond notes issued in this Alpha Terra Validus III transaction.
This latest renewal transaction for 2019 has again been issued using the Aon Insurance Managers owned White Rock Insurance (SAC) Ltd. Class 3, Class C and segregated accounts reinsurance company.
The reinsurance vehicle, acting on behalf of a segregated account named Alpha Terra Validus III, has issued $5 million of Alpha Terra Validus III principal at-risk zero coupon notes, which will be due for maturity on the 15th January 2020. The $5 million of notes have been listed on the Bermuda Stock Exchange (BSX) and placed with qualifying investors, which will have been certain ILS funds managed by now AIG-owned AlphaCat Managers.
The $5 million of notes will provide a one year source of retrocessional reinsurance protection to Terra Brasis Re, covering it for losses from certain Latin American property catastrophe risks, likely earthquake exposures again we believe. We also understand that this is an indemnity triggered private cat bond.
Being a zero coupon note arrangement, the Alpha Terra Validus III private cat bond will have seen the ceding company funding the risk premium upfront, offering a kind of leverage to the investor like a collateralized reinsurance arrangement.
It's encouraging to see the relationship between AlphaCat Managers, which is now part of AIG, and Terra Brasis Re continuing into 2019.
We've listed the $5 million Alpha Terra Validus III private catastrophe bond in the Artemis Deal Directory and the limited detail we have will be included in our catastrophe bond and ILS market statistics.
———————————————————————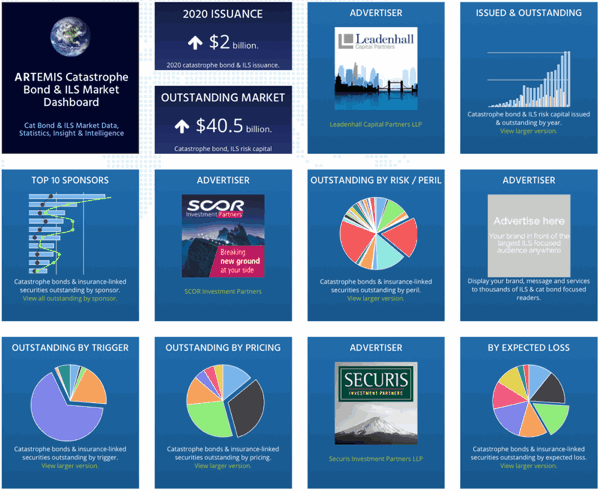 Analyse catastrophe bond market issuance using the Artemis Dashboard and Charts.
We've tracked more than 650 cat bonds and related ILS transactions since 1996, all of which are included in our extensive Deal Directory.
Use the Artemis Dashboard and our Cat Bond Market Charts to analyse this market!