Property Claim Services (PCS) has expanded its industry loss index and estimates service for the cyber insurance and reinsurance space by adding cyber catastrophe events, covering losses that involve multiple insureds across affirmative and silent cyber with industry-wide insured losses of at least $250 million.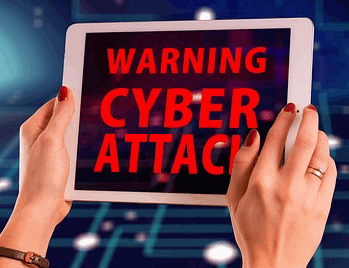 The PCS Global Cyber loss aggregation service was launched a year ago, offering subscribers industry loss estimates for individual affirmative international cyber loss events.
The product can also provide a cyber industry loss index trigger for cyber risk transfer and reinsurance contracts, such as industry loss warranties (ILW's) or catastrophe bonds.
The addition of cyber catastrophe events means that the product covers the area of cyber risk that really scares the insurance and reinsurance sector, the potential for enormous loss events to span across the industry and lines of business, exposing so-called silent cyber exposures that are often seemingly unrelated to the original cause of loss.
Demonstrating the importance of this and the scale of the threat that silent cyber catastrophes can pose to the industry, we can also reveal today that the insurance industry loss from the 2017 Petya/NotPetya cyber attack, the sole event in the PCS cyber catastrophe database so far, now amounts to $3 billion and could climb further.
As a result the Index now offers a particularly robust solution for those reinsurance firms or insurance-linked securities (ILS) specialists seeking retrocessional protection for the cyber portfolios of risks they are underwriting.
Tom Johansmeyer, co-head of PCS, commented on the news, "There's no one correct approach to managing risk and capital in the face of a growing cyber threat. The latest iteration of PCS Global Cyber helps risk bearers address any silent exposure they may have lurking in their portfolios while also taking an active approach to the cyber business they purposely write.
"We believe that the prevalence of affirmative or silent cyber risk will fluctuate in the years to come as the market evolves and losses occur. So, rather than take a view that one approach will emerge, the PCS team has worked closely with the market to develop a loss index suite that will serve the market as cyber continues to evolve.
"The launch of cyber catastrophe loss estimates provides another mechanism for fueling industry growth through ILW [industry loss warranty] trading, especially when it comes to accessing capital markets capacity."
Aritra Chatterjee, chief underwriting officer for cyber analytics and underwriting specialists Envelop Risk, also said, "The industry has so far struggled with converging to a standard cyber event definition, which is often difficult to achieve without an independent third party opining on what constitutes an event and the quantum of it. With PCS filling the gap, several possible structures can be offered in the reinsurance market. We are excited about this opportunity."
Rob Ashton, CEO, Radius Specialty Limited, an underwriter of niche specialty treaty excess of loss business, noted, "Few, if any, other perils are being approached in the same way as non-affirmative cyber; affording coverage for a known multi- disciplinary peril, that is growing in potential severity almost daily, yet with limited information available to underwriters that would allow them to price the risk, manage accumulations and hedge their downside. As such, it is one of the most salient emerging threats to the global Insurance market. As a capacity seller we see buyers express interest in potential risk transfer solutions, yet deal completion is slow and sporadic. However, as management, regulators and rating agencies start to scrutinise these risks more closely and have a better understanding and more granular view of projected ultimate loss including the non-affirmative side from PCS, we expect this will change quite dramatically over the next 18 months"
David Flandro, global head of analytics at reinsurance broker JLT Re, added, "PCS have taken a pioneering step forward in their construction of a cyber catastrophe loss index. JLT Re are very excited to partner with PCS in its journey to bring greater clarity in respect of both affirmative and silent cyber claims. We are confident that this will represent an important milestone for the industry."
PCS had always intended to add a cyber catastrophe component to its cyber loss index and estimates product, in order to address both affirmative and silent cyber events and losses.
It launches with an industry loss for the 2017 Petya/NotPetya cyber attack loss event and it said this will be added to whenever new qualifying events arise.
The product offers an unbiased view of broad cyber catastrophe events around the world to re/insurers and ILS specialists underwriting this class of risk, as well as an index to facilitate reinsurance and alternative risk-transfer transactions.
PCS Global Cyber now features estimates for 13 affirmative events, 7 of which have occurred since the launch of the service, as well as the new industry cyber catastrophe loss for Petya/NotPetya, which as we said is $3 billion already and may climb.
View all of our Artemis Live video interviews and subscribe to our podcast.
All of our Artemis Live insurance-linked securities (ILS), catastrophe bonds and reinsurance video content and video interviews can be accessed online.
Our Artemis Live podcast can be subscribed to using the typical podcast services providers, including Apple, Google, Spotify and more.