With forecasts for the 2018 Atlantic hurricane season, which officially begins today, largely pointing to an average level of activity, Fitch Ratings believes the U.S. property & casualty insurance industry is well positioned for it, assisted by the availability of alternative reinsurance capital.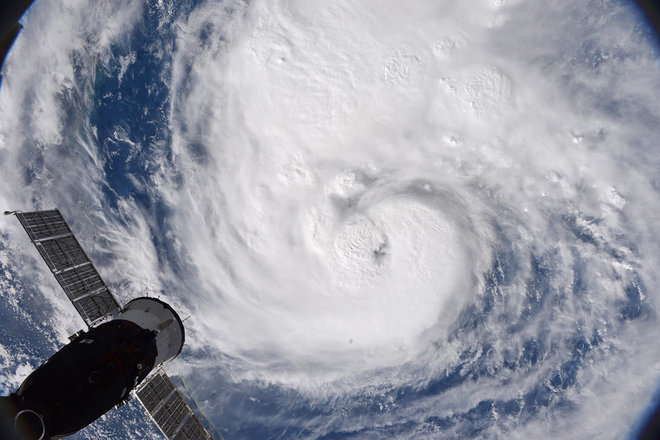 Insurance-linked securities (ILS) are playing an increasingly important role in U.S. P&C insurers preparations for the hurricane season, with a growing share of U.S. wind exposed property risks being ceded to alternative capital providers and ILS funds.
While hurricanes Harvey, Irma and Maria in 2017 hit the U.S. P&C insurers hard, resulting in around $80 billion of industry losses, Fitch notes that, "the nature of 2017's storms led to a sizeable portion of the financial fallout to be shouldered by offshore reinsurers, alternative capital and the National Flood Insurance Program (NFIP)."
This has resulted in some rate increases across the affected areas of accounts, according to Fitch, although the rate increases have not been as significant as some may have hoped for.
"Significant property losses in 2017 will lead to higher premium rates in loss-affected primary market segments," commented Christopher Grimes, Director at Fitch Ratings. "Market pricing data indicates that the soft market appears to have finally reached a bottom with rate increases seen in most lines, particularly commercial property and property catastrophe reinsurance business."
"Reinsurers are seeing rate increases again, though not to the degree that many market participants had anticipated," Fitch continues.
But notes that, "the improved pricing environment may be short-lived for reinsurers."
"The reality of the reinsurance market is that alternative capital competes directly with traditional capital, which limits the extent of cyclical price changes following severe catastrophe-loss years," explained Fitch Ratings Senior Director Brian Schneider."
The Florida primary market provided a good example of the importance of reinsurance and ILS capital when major hurricanes strike and the integral role the two forms of capital play in helping P&C insurers to be more resilient to major losses.
Insurers avoided the worst-case scenario of hurricane Irma making a direct landfall in Miami, but still the losses were significant for some and reinsurance capital demonstrated its ability to help P&C insurers reduce their overall exposure to the loss.
"The Florida primary insurance market also reported net insured losses from the 2017 season that were relatively limited compared with sizable gross losses that companies largely passed to the reinsurance sector and alternative capital investors," Fitch explained.
These Floridian homeowner insurers make good use of reinsurance and ILS capital to reduce their loss exposure, a strategy which the 2017 season demonstrated the effectiveness of.
"Irma provided a meaningful test of insurers' reinsurance programs, demonstrating the value of strong risk management capabilities," Grimes said.
Fitch Ratings notes that it has counted $3.6 billion of new catastrophe bonds in 2018 so far that have exposure to U.S. named storm risks.
In fact, according to our Artemis Deal Directory, the figure is actually over $4.5 billion so far this year just from the broadly marketed catastrophe bonds. Include the private transactions we have data on and this figure jumps to around $5 billion.
This is a clear demonstration of the importance of ILS capital in backing U.S. property insurers and helping them to transfer their hurricane risks to the capital markets.
Of course the growth of collateralized reinsurance also brings significantly more ILS capital into U.S. P&C insurers reinsurance programs, with some insurers now using as much capital from third-party sources as they do from traditional reinsurers within their programs.
Fitch notes that the "capital markets returned in full force following losses paid with few visible trapped capital effects from outstanding 2017 claims settlements," which Grimes explained is a sign that "investors remain undeterred from allocating capital to the sectors as investors continue to view catastrophe (re)insurance as diversifying source of risk."
Overall, Fitch Ratings believes that, "U.S. insurers are well prepared to withstand a future significant catastrophe event in 2018."
The rating agency notes that aggregate industry policyholders' surplus increased by 7.5% in 2017 to a record $765 billion, reflecting a highly capitalised sector, helped by investment returns that offset the elevated underwriting losses.
Add to this the growing ILS market and alternative capital, plus the still well-capitalised traditional reinsurance sector and capital would not be a concern should the 2018 Atlantic hurricane season turn out to be similarly impactful to last year.
You can analyse the catastrophe bond market using the Artemis Dashboard and our range of interactive charts.
Keep track of our 2018 Atlantic Hurricane Season page where we will update the forecast numbers over the coming months and then track every storm of the season.
Register now for our upcoming Singapore conference. Tickets on sale here.


———————————————————————

View all of our Artemis Live video interviews and subscribe to our podcast.
All of our Artemis Live insurance-linked securities (ILS), catastrophe bonds and reinsurance video content and video interviews can be accessed online.
Our Artemis Live podcast can be subscribed to using the typical podcast services providers, including Apple, Google, Spotify and more.
—————————————