The value of flood insurance claims paid by the National Flood Insurance Program (NFIP) from damage caused by last year's hurricane Irma have now hit $1.1 billion, which remains well below where the first NFIP flood catastrophe bond will attach once its issuance is completed.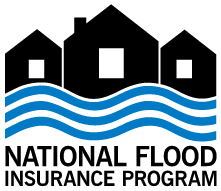 The NFIP, which is administered by the U.S. Federal Emergency Management Agency (FEMA), stands to benefit from flood reinsurance protection provided by the capital markets thanks to the launch of its first flood cat bond, the currently $275 million FloodSmart Re Ltd. (Series 2018-1) transaction.
The catastrophe bond is designed to protect the NFIP against losses caused by U.S. flood events that are a result of named storms, so tropical storms and hurricanes, hence it's interesting to hear that hurricane Irma would not have come close to triggering the bond.
FEMA said today that by July 12th it had recorded 33,111 NFIP claims filed for flood damage due to hurricane Irma.
As a result of these claims more than $1.1 billion has been paid out by the NFIP to its policyholders in Florida, with the average closed claim payment amounting to $49,740.
FEMA, which had already claimed on and exhausted its reinsurance program in 2017 due to the losses caused by hurricane Harvey, will be paying these hurricane Irma flood insurance claims out of its own coffers.
FEMA replaced that exhausted reinsurance layer at the January 2018 renewals, with an upsized reinsurance program purchase of $1.46 billion of protection, secured from a panel of 28 private market reinsurers.
The new reinsurance program sits far above where the hurricane Irma related NFIP flood losses currently sit, given it indemnifies FEMA for flood losses on a per-occurrence basis covering 18.6% of losses from $4 billion up to $6 billion, and 54.3% of losses from $6 billion up to $8 billion.
The new FloodSmart Re catastrophe bond will cover a share of FEMA's flood insurance losses from the NFIP from an attachment point of $5 billion and extending up to $10 billion. The FloodSmart Re cat bond will also provide FEMA with per-occurrence flood reinsurance protection.
So hurricane Irma is an insufficiently large event to have troubled the FEMA reinsurance program or the currently marketed FloodSmart Re catastrophe bond.
But looking ahead, the strategy employed by FEMA of adding private capital into its risk tower through the reinsurance market and now the capital market through ILS funds and investors, could mean that in years to come hurricane events like Irma come closer to triggering payouts on their own.
It's expected that FEMA will buy more coverage lower down in its risk tower, as the appetite to assume flood risk increases.
Insurance penetration rates are another factor that could influence the purchasing of reinsurance or cat bonds by FEMA, as well as the chances of them being triggered by a hurricane driven flood event like we saw with Irma.
As of the time of hurricane Irma only around half of Florida homeowners located in high-risk flood zones actually had insurance against flooding.
FEMA notes that the risks of being flooded are far greater than for other perils such as fire, for which more homeowners are likely covered, saying, "In high-risk areas, there is at least a one-in-four chance of flooding during a 30-year period. There is a 6 percent chance of experiencing a fire within a 30-year mortgage but a 26 percent chance of being affected by a flood."
Events like Irma and Harvey have heightened consumers awareness of flood insurance and as more private providers emerge as well it is likely that take-up rates will increase in time.
That will mean more exposure for the NFIP and FEMA in high-risk flooding zones, including those threatened by tropical named storms and hurricanes.
For the cat bond investors there will, of course, be a reset mechanism that will allow the coupon to be adjusted in line with increases in the modelled expected loss, as the NFIP portfolio increases.
Hence, while hurricane Irma's NFIP flood losses fall far below where the reinsurance or new FEMA cat bond trigger today, in years to come that may not be the case, especially when other issues such as rising sea levels are taken into consideration.
You can read all about FEMA's new FloodSmart Re Ltd. (Series 2018-1) catastrophe bond and every other cat bond transaction in the Artemis Deal Directory.
———————————————————————

View all of our Artemis Live video interviews and subscribe to our podcast.
All of our Artemis Live insurance-linked securities (ILS), catastrophe bonds and reinsurance video content and video interviews can be accessed online.
Our Artemis Live podcast can be subscribed to using the typical podcast services providers, including Apple, Google, Spotify and more.
—————————————