Artemis understand that there are a number of new efforts to use the UK's ILS regulatory regime underway, with a range of transactions mooted and being explored or actively worked on currently. At the same time the UK regulator has noted the importance of ILS to the UK's competitiveness.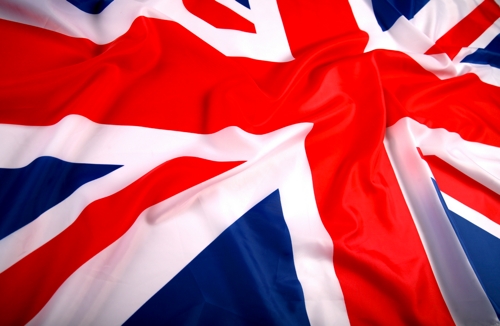 The Bank of England's Prudential Regulation Authority (PRA) has said that the United Kingdom's recently implemented insurance-linked securities (ILS) and risk transformation regulations are important for the countries competitiveness on the world stage, highlighting the growing stature of ILS within insurance and reinsurance.
The new UK insurance-linked securities (ILS) regulatory and tax framework was passed by government towards the end of 2017, after a significant amount of work between the regulators, industry and the government itself through the input of HM Treasury.
The initiative to turn the UK into an insurance-linked securities (ILS) domicile, where catastrophe bonds, sidecars and other collateralised reinsurance arrangements can be transacted, has been driven by numerous agenda's, but the main one is a recognition of the need to keep London's reinsurance market offering up to speed with global trends.
The PRA acknowledges this, saying that its work to develop the risk transformation regulations and the insurance special purpose vehicle ISPV structure, are all part of its mandated by government "secondary competition objective" which recommends that the regulator work to facilitate effective competition in financial services, including of course insurance and reinsurance.
The PRA said that its work to design a commercially viable framework for ISPVs in the UK is an example of "both pursuing our secondary competition objective and having regard to the competitiveness of the UK in a global market."
Of course it's also an acknowledgement that the industry in the UK had fallen behind and needed to catch up with the flexible regulatory regimes available elsewhere.
With traction now being gained, first through the NCM Re reinsurance sidecar like vehicle launched by Neon to support the property underwriting portfolio of its Lloyd's syndicate, then more recently by the issuance of the $300 million Atlas Capital UK 2018 PLC (Series 2018 ISPV 1) catastrophe bond, the first UK cat bond, the regulator and others efforts are beginning to bear fruit.
Sources have told us that there are at least two more UK ILS vehicle transactions in the works currently, with one likely to result in a second UK cat bond later this year and another looking more like a collateralised reinsurance deal or sidecar vehicle launch. We're told one of these is linked to a Lloyd's syndicate in some way.
Additionally we understand at least one ILS fund manager is testing the appropriateness of having a UK domiciled reinsurance transformer vehicle established.
These new transactions are making progress we're told, however one source said that teething problems remain, particularly in the lack of resource and expertise at regulators which has led to slower progress on transactions than at least one party had hoped for.
But these will get ironed out and as more UK ILS deals come to market the regulators will gain experience and also resource themselves appropriately to deal with the demand, which we hear is set to increase as well.
While brexit has been said to be a potential deterrent for some sponsors of UK ILS deals, it's clearly not stopping all potential sponsors from testing the new regulations.
The PRA said that its recognition of the growing importance of ILS and the expansion of insurance-linked securities is an example of its regard for the UK's competitiveness.
Certainly having the ILS regulations now in place and with their use seemingly set to increase, the result is without a doubt a more competitive UK insurance and reinsurance market offering.
Register now for our upcoming Singapore conference. Tickets on sale here.


———————————————————————

View all of our Artemis Live video interviews and subscribe to our podcast.
All of our Artemis Live insurance-linked securities (ILS), catastrophe bonds and reinsurance video content and video interviews can be accessed online.
Our Artemis Live podcast can be subscribed to using the typical podcast services providers, including Apple, Google, Spotify and more.
—————————————