Unsurprisingly, managing agencies in the Lloyd's of London insurance and reinsurance market would like to see insurance-linked securities (ILS) as a permanent fixture and efficient capital options more readily accessible.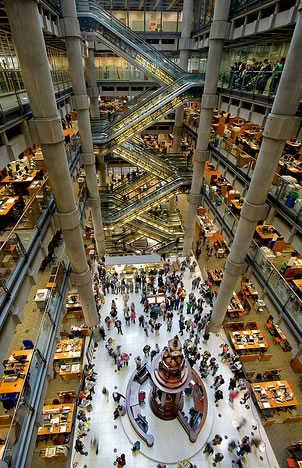 The Lloyd's Market Association (LMA) polled senior executives from 25 managing agencies and found that support for ILS structures and ILS capital was high among the group, with many wanting easier access to ILS offerings within Lloyd's.
In fact, 80% of Lloyd's managing agents said that they would "like to see Insurance Linked Securities (ILS) products become a permanent fixture in the re/insurance market" according to the LMA's survey response data.
In addition, over two-thirds of Lloyd's managing agencies foresee a potential use for the new UK ILS framework in the next 12 months, which bodes well for the ambitions of the UK government to bring more ILS transactions to the country.
Additionally, 60% of managing agency respondents said they believe the Lloyd's Central Fund should diversify its sources of capital using ILS.
While 100% of respondents said that they expect ILS transactions will cover a wider range of insurance and reinsurance risks, including lines of business such as cyber and legacy books, over the next three years.
Other significant findings from the research include that, 88% believe London should leverage its insurance and reinsurance underwriting expertise in order to access currently uninsured risks using ILS capital.
But some believe the market is not yet ready for wholesale adoption of ILS capital and 36% of respondents said the Lloyd's framework itself will have to change to accommodate increasing ILS activity.
Ken Curtis, LMA director of finance and risk, commented, "This research shows that market participants are extremely supportive of increasing the use of ILS generally, and doing so at Lloyd's in particular. The new UK framework has already been tested by a Lloyd's syndicate, and the market will explore ways to make future transactions even simpler and more efficient."
Access to the capital markets via private investors has always been part of the foundations of the Lloyd's market, but still it is cumbersome, costly and time consuming to gain access and investors wanting access to risk-linked returns need to be able to move their capital in more fluidly.
The survey results show that the appetite is there, but the mechanisms by which Lloyd's market participants leverage ILS can be varied and still bringing third-party capital wholesale into the market requires significant effort and streamlining is required to make it easier for both market participants and the investors seeking to access their risks.
The survey was taken as a follow-up to an ILS event run by the LMA and specialist ILS focused insurance analysis and modelling firm Vario Partners in May 2018.
Register today for ILS NYC 2023, our next insurance-linked securities (ILS) market conference. Held in New York City, February 10th, 2023.
Get a ticket soon to ensure you can attend. Secure your place at the event here!