Kane, the worlds largest global independent insurance management firm and one of the leading providers of insurance-linked securities and life, pensions and investment administration services has announced two new senior hires in Europe. The new appointments see Kane increasing their focus on Europe by enhancing their capabilities and growing their business in the region. As part of this focus on Europe Kane has also announced the opening of new offices in St Peter Port, Guernsey and Zeebug, Malta.

Damian McNamara has been appointed as Head of Business Development, Europe for Kane Group. He will be responsible for the development of innovative captive insurance solutions for UK and European-based clients, both on a direct basis and through strategic partnerships with leading independent insurance brokers. He brings over 12 years of experience spanning all aspects of the insurance market, including insurance risk management, captive insurance management and insurance broking. Most recently, he worked for KPMG as Executive Advisor on their Insurance Risk Team and prior to this was the European Risk Manager for the Investec Group.
Gary Le Page has also been named as Senior Account Manager at Kane (Guernsey) Ltd. In this role, he will focus primarily on the day-to-day management of the Kane Guernsey office, and the administration of Kane PCC Ltd. He has over 11 years of experience in the captive insurance industry. During this period, he has worked for some of the largest insurance managers in Guernsey, and has been involved in setting up captive and PCC/ICC structures for a range of banking and insurance companies.
Clive James, Group Chief Operating Officer at Kane, said about the appointments; "It is fantastic to be able to announce the appointment of two such experienced market practitioners to the Kane team. As we continue to enhance our service capabilities and grow our business in Europe the expertise that Damian and Gary bring will prove invaluable. As with any organisation, our success is built upon the skills and abilities of our practitioners, and we will maintain our focus on attracting the best talent in the market to our ranks."
———————————————————————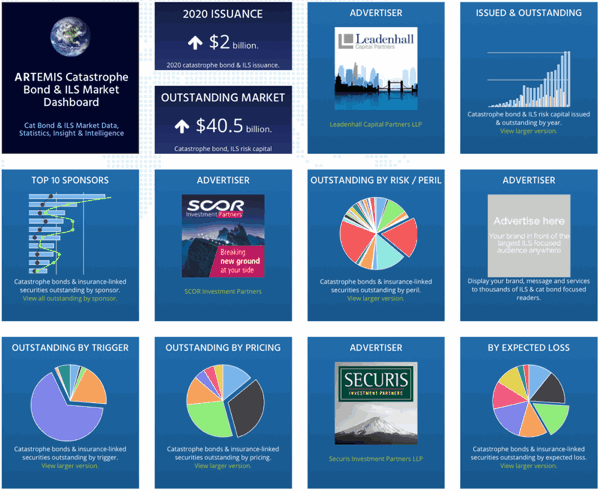 Analyse catastrophe bond market issuance using the Artemis Dashboard and Charts.
We've tracked more than 650 cat bonds and related ILS transactions since 1996, all of which are included in our extensive Deal Directory.
Use the Artemis Dashboard and our Cat Bond Market Charts to analyse this market!