Inga Beale, the Chief Executive Officer of the Lloyd's insurance and reinsurance market, is stepping down from the position in 2019 and the market said today that the search for a successor is underway.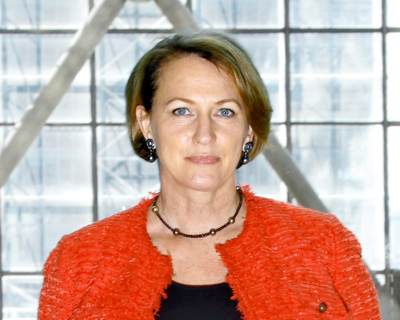 Beale joined Lloyd's as CEO in January 2014 from her previous role as Group Chief Executive of Canopius. Prior to that, Beale spent four years with Zurich Insurance Group, including some time as Global Chief Underwriting Officer. Before which she was Group CEO of Swiss reinsurer Converium Ltd.
Beale has steered the Lloyd's insurance and reinsurance market direction through one of its most challenging periods, as it comes to terms with the underperformance of certain lines of business, its need for efficiency and modernisation, as well as the challenge posed by competition from third-party sources of reinsurance capital.
On that note, the market has become a little more open to insurance-linked securities (ILS) and alternative reinsurance capital during Beale's tenure, although it remains costly and often difficult for new capital to enter the Lloyd's market for the first time.
Lloyd's said of Beale, "Her commitment to transformation across the market, and within the Corporation, has led to significant cultural change and the adoption of new technology that has accelerated the market's modernisation and digitalisation."
Beale commented, "The decision to leave has been a tough one and when the time comes I will miss the energy, innovative spirit and expertise that I come across every working day. Leading Lloyd's is an honour and I am proud to have played a part in ensuring that it remains relevant and fit for purpose for the future. The world trusts Lloyd's to be there when it matters the most and I believe it is well placed for the next 330 years."
Bruce Carnegie-Brown, Chairman at Lloyd's, added, "In her five years at Lloyd's, Inga has set in motion a series of changes aimed at modernising the market and making it more efficient and inclusive. Her boldness and persistence have generated the momentum required to bring about real change. I have very much enjoyed working with Inga, and I am grateful for the support she has given me in my first year as Chairman."
It will be interesting to see who fancies the challenge of leading Lloyd's through the transformation that it has begun under Beale's tenure.
The need for the market to modernise significantly is clear, but also for it to avoid becoming locked into technology and digital processes that mean it is closed off to the platforms that are destined to emerge in re/insurance technology.
It's a pivotal moment for the market, as it looks to ensure its profits for members, reduce underperforming business and position itself for the future, in a market where competition is only going to increase. Quite a challenge for any senior leader in the insurance or reinsurance space.
Register for our upcoming Singapore ILS conference before tickets run out!


———————————————————————

View all of our Artemis Live video interviews and subscribe to our podcast.
All of our Artemis Live insurance-linked securities (ILS), catastrophe bonds and reinsurance video content and video interviews can be accessed online.
Our Artemis Live podcast can be subscribed to using the typical podcast services providers, including Apple, Google, Spotify and more.