The insurance-linked securities (ILS) market stands poised for significant growth, according to industry leaders, with $300 billion deemed easily possible and an expectation that the capital markets will have an increasingly important role to play in insurance and reinsurance risks over years to come.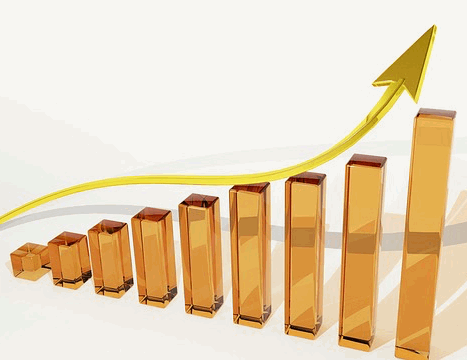 Speaking during a panel session at the ILS Bermuda Convergence 2018 conference last week, some of the industry's senior CEO's gave their views on the potential for the ILS market to reach $300 billion in size.
The discussion was kicked off by John Seo, Co-Founder and Managing Principal of Fermat Capital Management, LLC, who gave a keynote speech on the potential for ILS market growth.
"More and more people understand that this market is going to grow and maybe getting to $300 billion is not such a big deal," Seo explained, adding that, "This is not necessarily are we going to get there, but what are the different ways we're going to get there."
Seo gave a number of different routes that he expects ILS market growth will be achieved and it will reach $300 billion in size.
"We can do it through natural growth, we can do it by penetrating further into so-called protection gaps, I think that there's tremendous room for expansion outside the U.S. thinking about China in particular, of course there's non-natural catastrophe lines like cyber and casualty, or all of the above."
Seo highlighted that in 1998 the ILS market was around $1 billion in size and solely made up of catastrophe bonds, but by 2008 the market had grown to roughly $20 billion as collateralized reinsurance emerged, so twenty times growth. A decade later the ILS market is now more than $100 billion in size and while we cannot expect exponential growth, further growth is likely.
"We're not growing as fast as Moore's Law, but doubling every ten years at a minimum is still very, very powerful," Seo commented. "We are going to see a significant amount of growth, there's a lot of efficient capital available."
Seo was joined on stage by CEO's from the ILS market for a panel discussion following his speech, with the group discussing the potential for ILS reaching $300 billion.
Mike Millette, Managing Partner of insurance and reinsurance investor Hudson Structured Capital Management Ltd., laid out the potential avenues for future ILS market growth
"The protection gap is a vector. There will be coverages that people don't buy that they will be. The two most notable to think about are CalFire and U.S. flood," Millette explained.
Adding, "Another vector is growth in the existing. Even without anything else going on Florida will likely double in value over the next decade. There is about $100 billion of reinsurance placed in and around Florida so that will become $200 billion and the capital market will have its share.
"A third vector is the rest of the world. Xinjiang and Guangdong have an excellent prospect of becoming our new Florida's. It hasn't happened yet, but it will reflect insurance penetration in China.
"A fourth vector is other risks, such as cyber. We already have a separate thriving market in legacy casualty and a separate thriving market in inland flood insurance. A more unified market across different types of insurance risks will emerge."
Millette believes that the ILS market should not be too narrowly focused on the catastrophe risks it already holds a significant market share in, instead setting its sights on other areas where capital markets investors can back insurance risks and earn a reasonable return.
"When we think about getting to $300 billion we can think are we going to do $300 billion of cat like we do now? The answer is very likely no and these are some of the vectors for growth," Millette said.
Lixin Zeng, CEO of AlphaCat Managers, the ILS and third-party reinsurance capital unit of AIG after its acquisition of Validus, said that he didn't feel the market needed to change significantly to still reach $300 billion, seeing plenty of growth potential in the way business is done today anyway.
"I don't think we need any fundamental improvement in technologies to take us from $100 billion to $300 billion. There is tremendous growth potential here, it doesn't really need a huge amount to change to get to $300 billion," Zeng said.
He went on to explain that the application of more efficient ILS capital to back areas where protection gaps exist and to help make coverage less expensive will be a key driver of growth, helping insurance penetration to expand.
He also suggested that as capital becomes more efficient reinsurance companies themselves can buy more tail protection, potentially meaning they buy coverage at higher return periods which would require more capacity to support their business models.
This is a trend already being seen, as some buyers use increasing amounts of capacity from the capital markets to better protect their shareholders and balance-sheets.
Aditya Dutt, President at Renaissance Underwriting Managers, Ltd., a division of reinsurer RenaissanceRe, said that he felt the way the market accesses and passes on risk will be key to its future growth potential.
"I think that we can grow this number to $300 billion, $400 billion perhaps or potentially beyond that, if we can do the other side of this equation, which is originate and distribute risk in a more efficient fashion. I think that's imperative," Dutt said.
Also saying, "The speed at which we can apply technology to originate and distribute risk in a more efficient fashion is probably beyond our comprehension. That is an imperative, it's going to happen. Part of that we've already started to see in the market."
Zeng from AlphaCat also said that the compression of the insurance value-chain would continue to drive opportunities for ILS growth, as large brands like AIG embed the capital markets within their business models.
John Seo said that it's not really a question of growth, rather the rate of growth that matters.
"To me it's just a matter of rate. If we had a $100 billion loss event anytime over the next five or ten years, we could actually see our market size triple in the next two or three years after that," Seo said.
"I feel like a lot of the dislocating events, that previously were always given as something that would hamper our growth, would actually catapult us towards these numbers. It could actually cause ten to twenty years of growth to be compressed into five years time."
Millette added that sometimes the calculations of what is in and out of the ILS market understate the activity levels of business that sees institutional investors backing insurance and reinsurance risks.
"We're at $100 billion now and it depends on how you count it. If you count legacy casualty and the small circle of life settlement funds, we're at $150 billion already," Millette said.
Adding, "I wouldn't be surprised to see $300 billion in five or six years, if you count the totality of capital markets deployment into insurance risks."
The response of the ILS market and its investor base to catastrophe losses may have surprised some in the traditional re/insurance space, but Seo explained that they shouldn't be surprised that investors didn't flee and should prepare for the next major losses to drive continued ILS expansion.
"Catastrophe losses are a siren call for capital," Seo said. "If we actually have a genuinely large single loss event, we could actually see the market double or triple within two or three years after.
"If we get a major event it's only going to fuel our growth more."
You can hear more about the potential for future ILS market growth at our next conference in New York on February 1st 2019. Tickets are on sale now. Secure your place at the event today.
Register today for ILS NYC 2023, our next insurance-linked securities (ILS) market conference. Held in New York City, February 10th, 2023.
Get a ticket soon to ensure you can attend. Secure your place at the event here!