The insurance-linked securities (ILS) market's exposure to hurricane Michael is not expected to be material, according to Fitch Ratings, although some losses will fall to collateralized reinsurance and quota shares exposed to the lower layers of programs covering the affected region.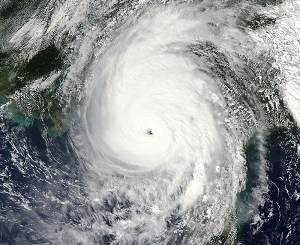 With hurricane Michael's industry losses from wind and storm surge damage now pegged in a range from as low as $3 billion to as high as $8 billion, the exposure for the capital markets through ILS investments and catastrophe bonds is not expected to be significant.
Fitch Ratings notes that while hurricane Michael will add to insured catastrophe losses accumulated over this year, pushing 2018 closer to a more normal catastrophe loss year, the property/casualty insurance and reinsurance industry expected to be easily able to absorb the losses from Michael given the strength of capital in the sector.
Private insurers are expected to take the lions share of losses from hurricane Michael, especially given the wind damage component will be much higher than water related losses from surge and inland flooding.
Losses of the magnitude of hurricane Michael will be easily absorbed, Fitch says, with the major primary writers in Florida likely to take a reasonable share (Citizens Property Insurance Corp. Universal Insurance Holdings Inc., State Farm Mutual Insurance Group, Tower Hill Group, and Federated National Insurance Group).
While Florida specialty insurers may experience considerable gross losses from the hurricane, their outwards reinsurance programs will help to soften the blow and reinsurers and ILS funds will support the primary insurers ability to pay their claims.
But even so, Fitch does not expect that Florida specialty writers' losses from hurricane Michael will exceed their outwards reinsurance coverage limits.
Overall, Fitch says that it expects that Michael will result in lower ultimate losses than Ivan from 2004, which caused a roughly $13 billion insured loss in 2017 dollars. Ivan also hit the Florida panhandle, but its landfall was in a more populated area near Pensacola Florida and Alabama, to the west of where Michael struck. So even though Michael was more intense and extended further inland, its losses to insurance and reinsurance interests may be lower.
Global reinsurers will be exposed to losses from hurricane Michael, Fitch explained, highlighting the top five reinsurers of Florida business in 2017 by assumed premiums as Munich Reinsurance Company, Everest Re Group Ltd., Lloyd's of London, Tokio Marine Holdings Inc., and Allianz SE (likely a significant proportion of Allianz's exposure in Florida is down to its work with Nephila Capital.
But even after impacts for reinsurance, Fitch does not expect hurricane Michael will prove a "catalyst for reinsurance rate increases."
On the alternative side of the market, Fitch says that the ILS market is "not expected to be materially exposed."
However, Fitch does say that, "Collateralized reinsurance and ILS funds that participate on lower layer quota share reinsurance or retrocession agreements with cedants that were particularly exposed to the region would be the most likely source of potential modest loss in the ILS market."
Also read:
– Hurricane Michael loss estimate raised by Corelogic, now up to $5bn.
– 2018 losses with Michael still an earnings event, pricing to be unfazed: S&P.
– Hurricane Michael insured loss to be close to $8bn: Karen Clark & Co.
– Reinsurance to take more of Michael's losses than Florence's: KBW.
– ILS funds fell less than re/insurance stocks as hurricane Michael hit Florida.
– Hurricane Michael losses unlikely to move the re/insurance market.
– Hurricane Michael wind & surge insured loss up to $4.5bn: Corelogic.
– Hurricane Michael landfall site a key factor for ILS & cat bond exposure.
– More intense hurricane Michael potentially doubles economic impacts.
– Hurricane Michael a very different storm to Florence: RMS.
– Florida primary & national insurers most exposed to hurricane Michael.
– $13.4bn of property value exposed to hurricane Michael storm surge.
View all of our Artemis Live video interviews and subscribe to our podcast.
All of our Artemis Live insurance-linked securities (ILS), catastrophe bonds and reinsurance video content and video interviews can be accessed online.
Our Artemis Live podcast can be subscribed to using the typical podcast services providers, including Apple, Google, Spotify and more.