Estimated insured losses from hurricane Michael, based on claims paid information collected by the Florida state insurance regulator, have risen another 14% to reach $3.43 billion in the last week.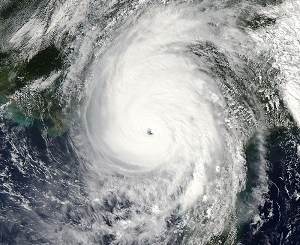 The data is based on claims information filed by insurers that operate in Florida, which has been collected and analysed by the state regulator, the Florida Office of Insurance Regulation (FLOIR).
A week ago the total only sat at just under $3 billion, but has now risen to reach just over $3.43 billion, as of Friday 16th November, an increase of almost 14% in seven days.
Interestingly, the number of claims filed following hurricane Michael's impacts in Florida rose quicker in the last seven days, with 5% more insurance claims added to take the total filed to 125,356.
At the same time the percentage of claims closed has risen to 55.3%, up from the 45.9% reported a week earlier, as claims assessments continue to get finalised rapidly as insurers respond to the damage left behind by hurricane Michael.
Claims are getting paid out faster now as well, with the number of hurricane Michael insurance claims closed and paid out to claimants now having reached 57,907, up by 22% on a week earlier when this figure stood at 45,006.
53.8% of residential property claims have now been closed, a percentage that keeps on rising.
However, the percentage of commercial property claims closed keeps falling, dropping to 15.5% this week, down from 16.4% a week earlier.
This is because commercial property claims are now coming in faster than they can be closed down, at this stage. This should begin to accelerate in time, as these often larger insurance claims can take time to assess and finalise.
It is however a little concerning that claims filed rates outpace claims closed at this stage, as it will remind insurance, reinsurance and ILS market interests of what has happened in Florida following hurricane Irma and the issues that are now causing some signficant loss creep across the industry.
The regulator is set to continue reporting weekly on hurricane Michael's industry loss, with data calls set to run into early 2019.
Other estimates of insurance and reinsurance market losses from hurricane Michael suggest a total market impact of up to $10 billion, with most assuming that the final bill will be at least in the high single-digit billions of dollars.
View all of our Artemis Live video interviews and subscribe to our podcast.
All of our Artemis Live insurance-linked securities (ILS), catastrophe bonds and reinsurance video content and video interviews can be accessed online.
Our Artemis Live podcast can be subscribed to using the typical podcast services providers, including Apple, Google, Spotify and more.