Beverage giant The Coca Cola Company's allocation to insurance-linked securities (ILS) investments from its pension fund shrank by just under 30% in 2018, which is likely due to losses suffered in the sector after major catastrophe events.


The Coca-Cola pension fund had allocated roughly 5% of its assets into the ILS sector for a number of years now, citing the diversification of the returns, uncorrelated nature of them and the fact they are almost equity-like in nature before.
The pension fund has allocations to a number of ILS funds, including some operated by London-based specialist manager Securis Investment Partners.
The Coca-Cola pension fund's allocation to insurance-linked securities (ILS) and other reinsurance linked assets has been shrinking since 2016.
The allocation was $544 million at the end of 2015, but grew over the course of 2016 when it had approximately $600 million invested in the asset class by the end of the year.
The ILS allocation shrank to $564 million at the end of 2017, which was likely due to the impact of some catastrophe loss impacts during the year.
But 2018 appears to be the year when the impacts from losses was at its most significant, as the value of the Coca-Cola pension fund allocation to ILS assets shrank by almost 30%, to end the year at $403 million, according to a recent SEC filing.
We understand that the Coca-Cola pension fund had allocations to catastrophe bonds as well as strategies invested in private ILS or collateralised reinsurance linked assets.
It's likely that the private ILS and collateralised reinsurance linked portfolios were the source of the decline in value over the course of 2018, as impacts from the significant catastrophe losses seen over the last two years flowed through to dent the pensions investment.
———————————————————————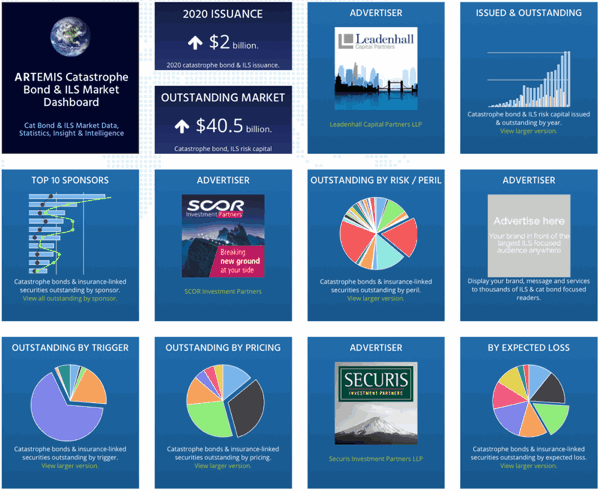 Analyse catastrophe bond market issuance using the Artemis Dashboard and Charts.
We've tracked more than 650 cat bonds and related ILS transactions since 1996, all of which are included in our extensive Deal Directory.
Use the Artemis Dashboard and our Cat Bond Market Charts to analyse this market!