Insurance carriers reviewed by Demotech all have the capital and reinsurance backing that is required for them to respond to claims in the wake of hurricane Michael, a storm that may have caused as much as $15 billion to $20 billion of insured losses according to the firm.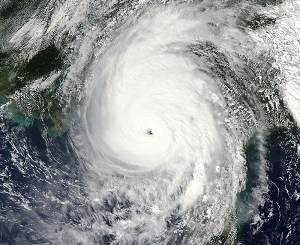 Demotech says that reinsurance is critical in helping insurers operating in Florida to deal with the hurricane threat.
Even though hurricane Michael one of the strongest ever to hit the state, packing a central pressure low enough to make it the third most intense U.S. landfall and winds that were second only to 1992's Andrew, the firm notes that insurers are well-positioned to respond to clients claims.
Joseph L. Petrelli, President and co-founder, Demotech, Inc., commented, "In 1996, the State of Florida Office of Insurance Regulation and the state residual market mechanism initiated an effort to depopulate the residual market.  The depopulation effort included legislation to permit the State to offer financial incentives to insurers.  From that time, Demotech has reviewed and rated approximately 50 Florida domestic insurers each year. Our team of experienced, credentialed professionals requires a rigorous, horizontal and vertical reinsurance program as part of our review process."
Vice President and co-founder of Demotech Sharon Romano, added, "The estimates of insured damage caused by Michael are staggering.  However, those estimates are applicable to the entire industry.  We do not review all carriers impacted by Michael; however, the carriers reviewed and rated by Demotech purchased, in the aggregate, more than $28 billion of first event catastrophe coverage.  Despite the devastation, as of this date, we believe that every carrier that Demotech reviews has the capital and the reinsurance necessary to respond to Hurricane Michael."
Petrelli continued, "The carriers that we work with purchase reinsurance at unprecedented levels.  We did not rate any of the insurers that failed due to Andrew; however, we studied the 20 liquidations that (then) Commissioner Gallagher had to address.  The lesson learned was 'buy more reinsurance'.  Our clients strive to serve Floridians.  They know that requires a rigorous reinsurance program."
Demotech's announcement states that "Estimates of insured property damage, excluding flood losses, range up to $15 or $20 billion."
We're not sure where that estimate comes from, as it's considerably higher than the current highest estimate from AIR Worldwide of insurance and reinsurance losses of up to $10 billion.
At $15 billion to $20 billion hurricane Michael would be considered a much more severe loss for the reinsurance and ILS market, potentially bringing instruments such as ILW's into play.
Our sources suggest it's unlikely that the industry loss could rise that high, with most suggesting something towards the mid or upper end of AIR's estimated range is most likely.
But, wherever the industry's bill from hurricane Michael does land, the reinsurance sector is easily able to absorb a loss of this size. Hence the insurers that Demotech reviews will benefit from the depth of capital in the reinsurance and ILS markets to help them pay their claims.
View all of our Artemis Live video interviews and subscribe to our podcast.
All of our Artemis Live insurance-linked securities (ILS), catastrophe bonds and reinsurance video content and video interviews can be accessed online.
Our Artemis Live podcast can be subscribed to using the typical podcast services providers, including Apple, Google, Spotify and more.