The life insurance-linked security notes issued by Avondale Securities on behalf of the Bank of Ireland's life insurance subsidiary New Ireland Assurance, have been placed on review for possible downgrade by ratings agency Moody's.

The notes issued in 2007 by Avondale Securities, a special purpose vehicle set up in Luxembourg by the Bank Of Ireland, were designed to transfer a block of life insurance risk to the capital markets through securitisation. €400m of notes were issued in this transaction and were sold to investors.
Due to the economic difficulties being faced by Ireland and its banks and the fact that Moody's has already placed Bank Of Ireland on review for possible downgrade, the two tranches of notes in this insurance-linked securitisation have also been placed on review. Moody's sees a potential for shortfall on the value in force (VIF) of the book of securities associated with this transaction.
The current economic climate serves as a reminder that while insurance-linked securities are generally non-correlated with the wider financial markets, once the companies involved in transactions come into difficulty the correlation is suddenly apparent again.
Moody's has full details in a press release.
———————————————————————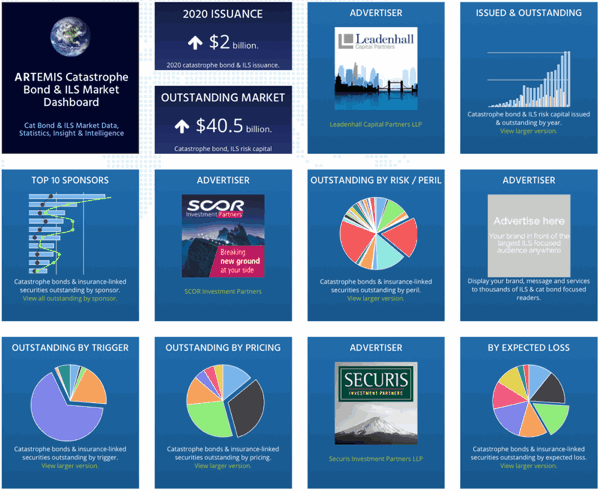 Analyse catastrophe bond market issuance using the Artemis Dashboard and Charts.
We've tracked more than 650 cat bonds and related ILS transactions since 1996, all of which are included in our extensive Deal Directory.
Use the Artemis Dashboard and our Cat Bond Market Charts to analyse this market!