Catastrophe risk modelling specialist Karen Clark & Company (KCC) has announced the launch of a new severe convective storm risk model which shows that average annual losses caused by this peril are nearing $20 billion, which is higher than both hurricanes and earthquakes combined.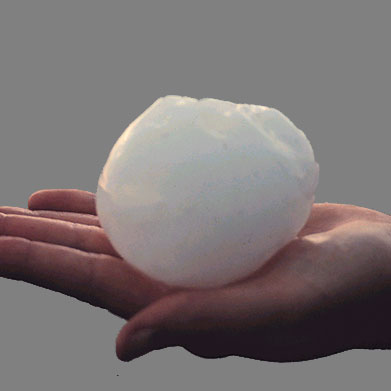 KCC said that Version 1.0 of its Severe Convective Storm (SCS) Reference Model has been developed using advanced scientific modeling techniques and has been validated using high-resolution insurer claims data.
KCC says that traditional catastrophe risk models have been underestimating losses to insurers from severe convective storms, saying that the physical modeling methodology and high-resolution atmospheric data used in its new model more accurately capture the dynamics of severe convective storms.
Convective storm related perils of tornadoes, hail, damaging winds and torrential rainfall have been impacting reinsurance interests heavily in recent years, also resulting in claims for ILS funds and other collateralized reinsurance vehicles.
The new KCC risk model highlights two interesting facts. Firstly, that expected average annual aggregate losses from severe convective storms are now nearing $20 billion, which is higher than hurricane and earthquake losses combined.
Secondly, KCC's new risk model shows that hail dominates the severe convective storm peril and accounts for almost 70% of annual losses caused by SCS events on average.
The model includes a stochastic catalog of over 33,000 convective storm events, that can be used for pricing and reinsurance decision-making, as well as more than 100 historical convective storm outbreaks.
The historical events can be used by insurance and reinsurance firms to benchmark the model against their actual losses, helping to validate model accuracy, KCC said.
"There has been significant industry demand for a more credible and accurate SCS model," explained Karen Clark, KCC President and CEO. "While this peril does not pose a solvency threat to most insurers, claims from severe thunderstorms eat away at earnings each year, and our clients want to make sure their rates reflect the most up-to-date science and their actual loss experience. We're pleased to release this new model that can accurately reproduce SCS losses."
"When we reviewed the first set of results from the KCC model, we were very impressed," commented Morgan Savage, Director of Business Analysis, American Strategic Insurance. "We were never confident in the loss estimates from the other models because the numbers are so different from our actual loss experience. We're very pleased with the KCC SCS model and are already using it for our growth strategies in SCS prone areas."