Western Capital Ltd. – Full details:
The California Earthquake Authority (CEA) have arranged a combination of reinsurance and investment capital to arrange $100 million that will be available to CEA policyholders in the event of one or more major earthquakes over the next 23 months.
The CEA signed a $100 million reinsurance contract with Swiss Re. Swiss Re Capital Markets Corporation (SRCM) and Goldman, Sachs & Co. co-led a private offering and jointly placed $97 million of floating rate notes and $3 million of preference shares that, in effect, will replenish Swiss Re's capital should such an earthquake occur.
The floating rate notes have been rated BB+ by Standard & Poor's and Ba2 by Moody's. The issuer, Western Capital Limited, is a Bermuda special purpose vehicle whose common shares are held in trust. Payout of the notes is linked to an index of California earthquakes as determined by the Property Claim Services (PCS).
———————————————————————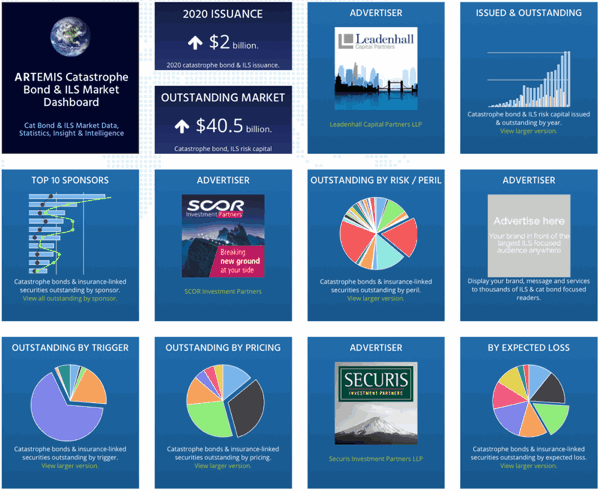 Analyse catastrophe bond market issuance using the Artemis Dashboard and Charts.
We've tracked more than 650 cat bonds and related ILS transactions since 1996, all of which are included in our extensive Deal Directory.
Use the Artemis Dashboard and our Cat Bond Market Charts to analyse this market!