Redwood Capital XI Ltd. – Full details:
Redwood Capital XI Ltd., a Caymans Islands based SPV, is issuing a $150m deal designed to enable Swiss Re to transfer a portion of their California earthquake risks (possibly assumed from their participation in the California Earthquake Authorities reinsurance program) to the capital markets for a period of one year (the duration of 2010 with the risk period beginning on January 1st).
Any losses to holders of the resulting notes are tied to industry losses as reported by PCS. EQECAT Inc. provided risk analysis for the deal. The trigger level is set at $6.5b.
Collateral will be invested in U.S. Treasury money market funds which have to be of a certain rating and level of security.
Loss development will be allowed from any event which meets the trigger in extension periods of three months up to twenty four months.
———————————————————————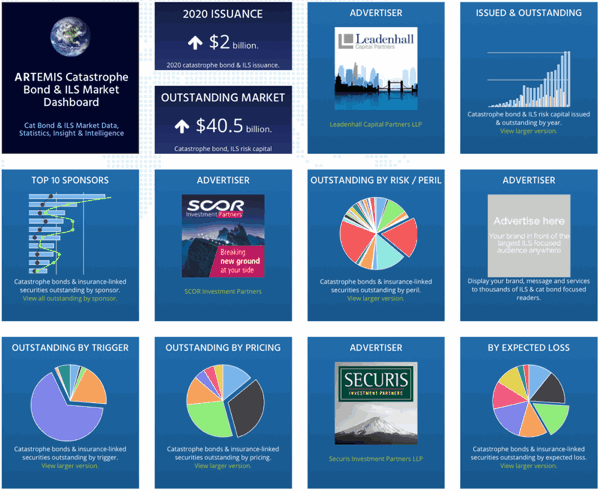 Analyse catastrophe bond market issuance using the Artemis Dashboard and Charts.
We've tracked more than 650 cat bonds and related ILS transactions since 1996, all of which are included in our extensive Deal Directory.
Use the Artemis Dashboard and our Cat Bond Market Charts to analyse this market!