Tropical Storm Risk (TSR), an insurance and reinsurance industry supported tropical weather research and forecasting team, has raised its prediction for the 2018 Atlantic hurricane season, but still forecasts a below normal level of activity across the season.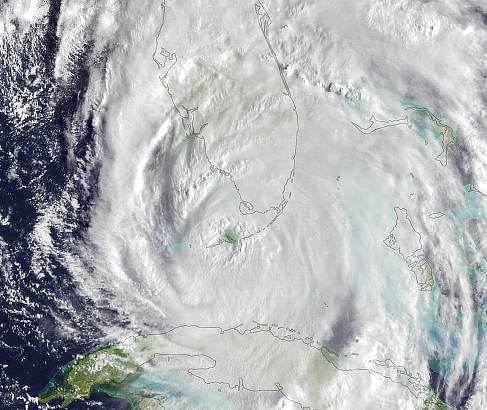 The reason for the increase in the TSR forecast is due to a number of environmental factors which have not turned out to be as strong as expected, as well as the occurrence of two relatively early season hurricanes already this year.
In addition, the latest forecast from TSR suggests that sea surface temperatures in the main development region (MDR) of the Atlantic basin will not be quite as cool as had originally been thought.
As a result, the TSR team now forecasts 11 named tropical storms, 5 hurricanes and 1 major or intense hurricane will occur between June and November 2018, in its latest forecast update.
This is above the early July forecast for 9 named storms, 4 hurricanes and 1 intense hurricane.
The reason for the increase is that certain environmental factors, cooler sea surface temperatures, trade winds, sea level pressures, have not turned out to be quite as strong as anticipated, and also the fact that the 2018 hurricane season has already seen two hurricanes formed.
In particular, TSR highlights that its expectations for cooler sea surface temperatures in the MDR has been reduced, as it now expects the temperatures will be a little higher than it had back in July. In addition trade winds are now expected to be slightly weaker than in the previous forecast.
Despite these factors, the TSR forecast remains below all of the long and mid-term averages, suggesting a slightly below normal level of hurricane activity in the Atlantic basin in 2018.
TSR forecasts a chance of 2 named tropical storms and 1 hurricane making landfall on the U.S. coastline during the season.
For insurance, reinsurance, ILS market and catastrophe bond interests the increase in the forecast does not suggest anything that had not been anticipated anyway, a slightly below normal hurricane season in terms of overall activity levels, but with the threat of hurricane landfalls never going completely away.
As ever, it takes just one major storm to landfall in a highly populated and built-up area for severe insurance and reinsurance losses to occur, as well as impacts to lives and livelihoods.
The Artemis average forecast, across all the forecast teams we track, remains for 12 named storms, 6 hurricanes and 2 major hurricanes across the entire 2018 Atlantic season.
Keep track of our 2018 Atlantic Hurricane Season page where we will update the forecast numbers over the coming months and then track every storm of the season.
———————————————————————

View all of our Artemis Live video interviews and subscribe to our podcast.
All of our Artemis Live insurance-linked securities (ILS), catastrophe bonds and reinsurance video content and video interviews can be accessed online.
Our Artemis Live podcast can be subscribed to using the typical podcast services providers, including Apple, Google, Spotify and more.
—————————————