Swiss Re is marketing another catastrophe bond on behalf of it's subsidiary Swiss Reinsurance America Corp. Calabash Re III Ltd., the third issuance under the Calabash Re SPV, is a $100m bond designed to cover Swiss Re America from risks ceded to them through the reinsurance cover they provide to P&C insurer Ace Limited. The deal covers Swiss Re America for a portion of their book of reinsurance with Ace. The deal is to be split into two tranches; $86m of Class A notes to cover U.S. hurricane and earthquake risks and $14m of Class B notes which cover only U.S. earthquakes. Standard & Poor's have given the tranches preliminary ratings of BB- and BB+ respectively.
An existing $100m Calabash Re deal expires this month, so it's good to see this series being continued. We'll bring you more details as they emerge.
———————————————————————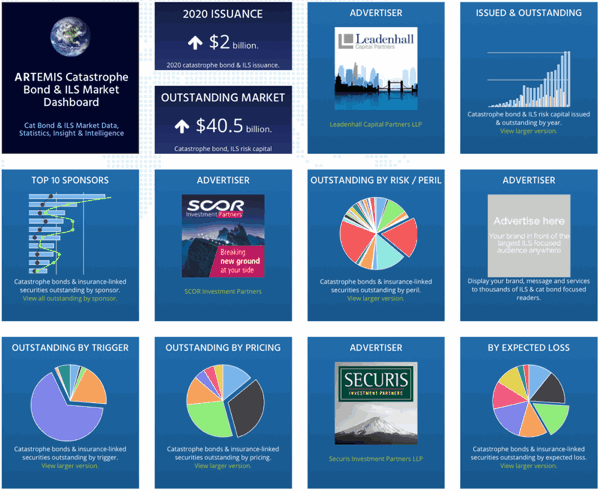 Analyse catastrophe bond market issuance using the Artemis Dashboard and Charts.
We've tracked more than 650 cat bonds and related ILS transactions since 1996, all of which are included in our extensive Deal Directory.
Use the Artemis Dashboard and our Cat Bond Market Charts to analyse this market!