Weather refund promotions and weather insurance are common these days, holidays, festivals and retail outlets are all offering money back or discounts if the weather is inclement. Sporting events seem like a natural avenue for the weather risk management companies to venture down.
However, consider football (soccer for anyone in the U.S.). In the UK (my country of birth) football (soccer) matches happen every weekend come rain or shine, and in the UK it's more often rain in the winter months. No one ever get's a refund as the matches are very rarely cancelled due to weather, it has to be really bad to stop a game going ahead.
In the U.S., a major league soccer team 'Real Salt Lake' have offered their fans a refund (a ticket for a future game) should the weathe be bad during their latest match. I don't know whether this is a U.S. thing that will become common (in which case good luck to the weather risk management companies who can benefit) or whether this is purely to try to attract more people to the Real Salt Lake stadium. Whichever reason, it's a good opportunity for weather risk companies to get involved in another industry which requires the means to smooth it's earnings and keep customers happy during inclement weather.
Full story in the Utah Sports Examiner.
———————————————————————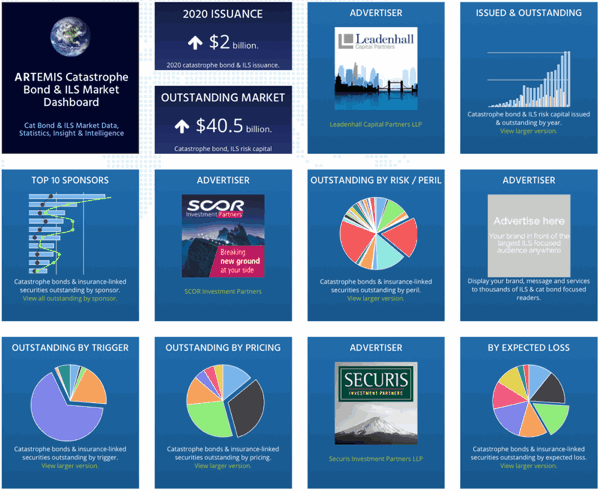 Analyse catastrophe bond market issuance using the Artemis Dashboard and Charts.
We've tracked more than 650 cat bonds and related ILS transactions since 1996, all of which are included in our extensive Deal Directory.
Use the Artemis Dashboard and our Cat Bond Market Charts to analyse this market!