Panthera Re Limited, a recently registered Bermuda special purpose insurance vehicle, has issued a $100 million tranche insurance-linked securities (ILS) notes, which likely collateralize an underlying reinsurance or retrocession agreement for a sponsor that is currently unknown.

The Panthera Re Ltd. special purpose insurer (SPI) was registered in Bermuda on January 23rd and has executives from ILS and reinsurance management, servicing, risk transformation and fronting specialist Horseshoe Group and also Estera Services (Bermuda) Limited listed as its directors.
Yesterday, a Panthera Re Limited Principal At-Risk Variable Rate Notes Program and the first $100 million series of notes under that program were admitted for listing on the Bermuda Stock Exchange (BSX).
Panthera Re issued a single $100 million tranche of Series 2018-1 Class A Principal At-Risk Variable Rate Notes, which have a due date of March 9th 2020.
The notes therefore likely cover a two-year reinsurance or retrocessional arrangement, with the collateral raised used to underpin the contract liabilities.
The $100 million of Series 2018-1 notes issued by Panthera Re Ltd. were placed with qualified investors and listed under classification Section V – Insurance Related Securities.
As ever, we assume that the underlying risks will be property catastrophe related.
It's not clear whether this is a private catastrophe bond issuance or some type of special purpose sidecar arrangement, but the end result is the same.
A layer of reinsurance or retrocessional risk has been transformed and securitised through Panthera Re Limited, so that the risks can be transferred to capital market investors through the issuance and sale of the notes.
Horseshoe Corporate Services Ltd. acted as the listing sponsor for the Panthera Re issuance and note program.
For the moment we will list this Panthera Re Limited (Series 2018-1) arrangement in our catastrophe bond Deal Directory, as a private ILS issuance. It is possible that further information emerges in disclosures in the coming days and we'll update you if this happens.
———————————————————————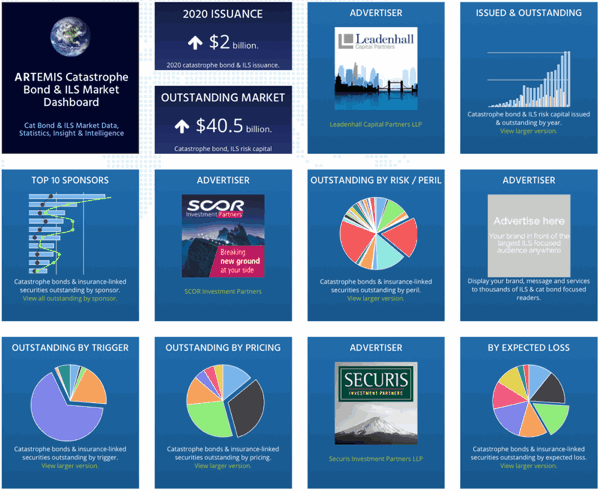 Analyse catastrophe bond market issuance using the Artemis Dashboard and Charts.
We've tracked more than 650 cat bonds and related ILS transactions since 1996, all of which are included in our extensive Deal Directory.
Use the Artemis Dashboard and our Cat Bond Market Charts to analyse this market!