The acquisition of two of the largest specialist reinsurance, retrocession and insurance-linked securities (ILS) fund managers, as well as program and fronting specialist State National, is a game changer for Markel Corporation, according to the firms two Co-CEO's.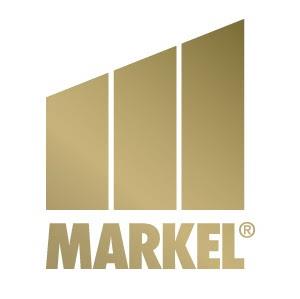 Realising the synergies between all three of Nephila Capital, Markel CATCo and State National could add meaningful earnings for Markel, as well as cementing its position in the global insurance and reinsurance market as an innovator, in terms of its overall business model and use of capital sources.
Richard R. Whitt III, Co-CEO of Markel Corporation, said that the firm hopes to close the Nephila acquisition well before the end of the year.
"Over the decades at Markel, we have built both organically and by adding talented teams to enhance our specialist capabilities," he explained.
"We believe that adding Nephila's unique capabilities and scale to our specialty insurance and reinsurance, State National and Markel CATCo capabilities, is a game changer."
He said that the firm anticipates being able to offer an "even broader range of solutions" to ceding companies and production partners, while at the same time Markel itself believes it can bring "new, attractive investment opportunities to our Nephila and Markel CATCo investors."
"This is only the very beginning, please stay tuned," he said.
Whitt went on to explain that Nephila Capital and Markel CATCo will be run separately, saying that, "The products are different enough and the teams are very focused. Their investor bases are actually pretty different as well."
But he expects there will be collaboration, particularly between the three acquired entities, Nephila, CATCo and State National.
Whitt said, "There will be strong collaboration between our insurance and reinsurance operations, CATCo, Nephila and State National, and in fact, there was already quite a bit of business happening between those entities even before the acquisition of Nephila. We would expect that to increase after we close the deal."
This could be extremely interesting, to see how a corporation with traditional insurance and reinsurance, fronting and program management, collateralized reinsurance and retrocession capabilities, as well as specialisms in weather and climate risk, can put this all together to grow its own footprint in the market, provide enhanced investment opportunities to its investors and ultimately earn significant fee income.
As we wrote just recently here, Markel's fee income from Markel CATCo has added a significant earnings boost and once Nephila fees are added this ILS investment management fee income is going to become a really meaningful driver of additional quarterly profits for the firm. State National can add layers of efficiency and additional fee income on top, not least by enhancing access to risk for the ILS managers Markel owns.
Looking ahead Whitt said, "There are a number of things we're very excited about. In fact, we started getting the teams together to talk about what the opportunity set might look like in anticipation of the close. We want to be ready to fire off the starting line as soon as it does close.
"We manage for our shareholders roughly $10 billion in capital and then through Nephila and Markel CATCo we manage another almost $20 billion of capital for our investors. There are just so many more opportunities that we can address with $30 billion of capital than we could with $10 billion of capital.
"So I think in terms of the solutions we can offer to our insureds and to our production partners it's just so much larger. It's a complete game changer in that regard."
Whitt went on to say that he expects that the existing Nephila Capital and State National relationship will hopefully grow further  and probably at a quicker rate than before, "now that we're all part of the same family."
How synergies are found and what they mean for the Markel bottom-line is going to be fascinating to watch, as the company gets to test all of the innovations that ILS and efficient access to risk and capital have brought to re/insurance, all housed under one roof.
"We can, through our insurance and reinsurance operations, offer access to distribution to both Nephila and CATCo that they might not have previously had," Whitt explained.
On the investor side he noted that both Nephila and CATCo have been proficient at raising capital to meet the underwriting opportunities they had, so as the opportunities expand with the help of Markel and the synergies they can deliver the ability to raise more capital should increase too.
"As we all know that is a huge addressable market," Whitt said, "There is a lot more risk in this world that can be insured and there is a lot more investable capital out there that could be put against those risks, so we look at both sides of it and the opportunity we quite honestly believe is massive."
He also said that he'd expect to see expansion of the lines of business included in the investments the Markel ILS business makes, in general and he sees ILS expanding its remit.
He commented that, "It would probably be something more closely aligned with property, shorter tail. Cyber as an example is something that people are looking at. But I think that will develop over time and I do believe shorter tail casualty will find its way into the ILS market before too long."
The other Markel Corporation Co-CEO, Thomas Gayner, also expressed his excitement at the prospects of putting the three acquisitions to work within the Markel business.
"CATCo and State National and Nephila, that's a hat-trick," Gayner said. "The collection of the three really is indeed a game changer for Markel and the addressable market of what we underwrite is bigger than it used to be."
Adding, "The addressable market is bigger than what we have previously looked at, which is one of the underlying aspects of why we're so excited about this."
Of course the acquisition of Nephila Capital needs to close before the synergies can be found and new opportunities unlocked, but clearly Markel is developing a strategy for how its two ILS management units can co-exist and along with State National add meaningful benefits for the entire Markel Corporation, as well as the significant income they are expected to generate for the firm.
View all of our Artemis Live video interviews and subscribe to our podcast.
All of our Artemis Live insurance-linked securities (ILS), catastrophe bonds and reinsurance video content and video interviews can be accessed online.
Our Artemis Live podcast can be subscribed to using the typical podcast services providers, including Apple, Google, Spotify and more.