Munich Re, Munich Re America, and the Insurance Information Institute teamed up to present a webinar that provided the press with an overview of the first half 2008 natural catastrophes yesterday.
The upshot is that losses from the first half of this year equaled around $50B with $13B of it insured. This is one of the largest tolls from this period in history. Losses from natural disasters which are quite common, such as hail and thunderstorm losses, are rising quickly year by year which seems to be a trend we will have to contend with as climate change increases the frequency and severity of such events. With hurricane season only just underway 2008 could end up being a record year of losses at a time when issuance of catastrophe bonds seems to be slowing (something which could help stimulate the market).
The report is available here in PDF format.
———————————————————————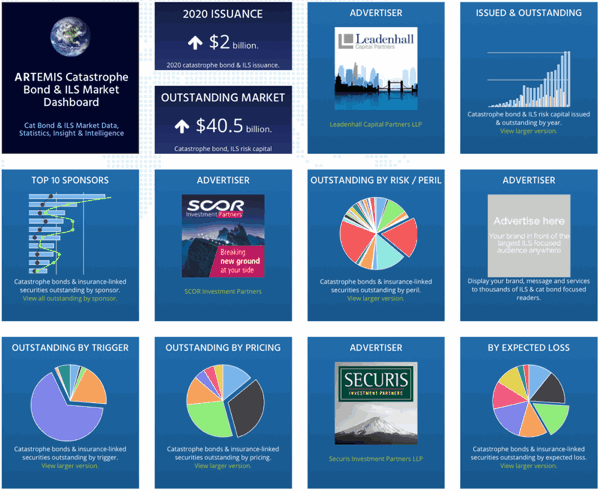 Analyse catastrophe bond market issuance using the Artemis Dashboard and Charts.
We've tracked more than 650 cat bonds and related ILS transactions since 1996, all of which are included in our extensive Deal Directory.
Use the Artemis Dashboard and our Cat Bond Market Charts to analyse this market!