A more intense now Category 4 hurricane Michael with 145 mph sustained winds and higher gusts means a potential doubling in the economic impacts caused by the storms surge and wind damage to around $16 billion, according to new simulated model runs.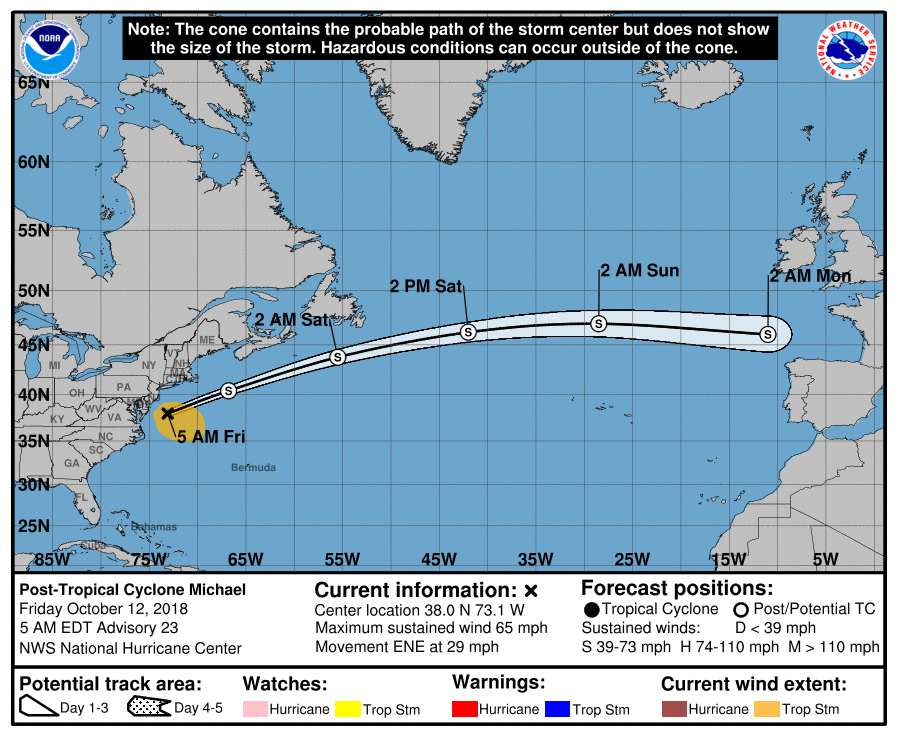 Hurricane Michael intensified over night and through this morning, as the storm continued to become better organised, gain a more distinct eye signature and saw its pressure drop and wind speeds rise.
Now, hurricane Michael is set to make a dangerous landfall in the Florida Panhandle, around the Panama City to Mexico Beach area of the coast, with storm surges of up to 14 foot and extreme winds expected across a wide swathe of coastline as well as further inland.
As a result of the intensification and the much broader expected damage footprint, economic damage modeller Enki Research has said that the potential impacts have roughly doubled.
Prior to hurricane Michael's intensification to Category 4 Enki Research had been estimating a $7 billion to $10 billion economic impact.
Now, that has almost doubled, with the firm suggesting an economic impact of almost $16 billion.
Part of this will be due to an expectation of wind damage much further inland, part from a higher storm surge potential, but generally it is just a much more intense storm than 24 hours ago.
Economic impacts don't necessarily translate evenly to insurance and reinsurance market losses, but this roughly doubling of modelled economic impact potential does suggest the eventual industry loss could have risen quite considerably alongside hurricane Michael's strengthening.
Given the well reinsured nature of the main insurers exposed to hurricane Michael, the amount of loss faced by collateralised reinsurance and ILS interests could have risen as well.
It should be noted though that the landfall location is everything, for the insurance, reinsurance, or any ILS market loss and RMS told Artemis directly that given where the storm is now aiming the nearest historical simily would be Dennis from 2005, which only caused a roughly $1.2 billion insured loss and at that level the ILS market impact would be minimal and no catastrophe bonds would be triggered at that level of loss.
As we said, economic impacts do not equal insured loss impacts, which can be particularly true in relatively sparsely populated regions of the Florida Panhandle.
For our latest on hurricane Michael click here.
Also read:
– $13.4bn of property value exposed to hurricane Michael storm surge.
– Florida primary & national insurers most exposed to hurricane Michael.
– Hurricane Michael a very different storm to Florence: RMS.
View all of our Artemis Live video interviews and subscribe to our podcast.
All of our Artemis Live insurance-linked securities (ILS), catastrophe bonds and reinsurance video content and video interviews can be accessed online.
Our Artemis Live podcast can be subscribed to using the typical podcast services providers, including Apple, Google, Spotify and more.