ILS and some reinsurance markets are beginning to show signs of fearing and in some cases expecting an Irma-like loss creep to occur with more recent hurricane Michael, leading some to even suggest that the industry insured loss could near $12 billion.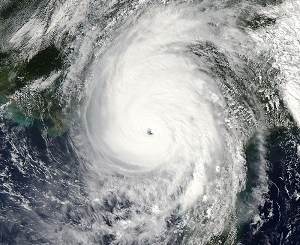 At the moment the industry loss estimates for hurricane Michael, which slammed into the Florida Panhandle on October 10th and went on to cause damage across Georgia, Alabama and even into the Carolina's, sit in a range from around $6 billion to as much as $10 billion, including allowances for some public losses that will be borne by FEMA's National Flood Insurance Program (NFIP) at the upper-end.
But sources told Artemis this week that the spectre of Florida related loss creep, as has been so evident in the case of 2017's hurricane Irma, is leading both traditional reinsurance and ILS markets to consider the possibility that all of the early loss estimates may prove too low and the eventual industry toll from Michael could be $10 billion or more for the private market.
A number of markets we've spoken with said that there is nervousness over the eventual end-point for the hurricane Michael industry loss.
In the $6 billion to $10 billion range most were comfortable with the expected toll, saying it appears an accurate loss range for an event of this magnitude striking in the area it made landfall.
But above the mid-point, particularly if it reaches the top-end of the range or higher, markets are less comfortable, saying that it means the industry losses from Florida hurricane events are being so influenced by the claims landscape in the State that their assumptions have proven less than effective or accurate and at higher levels the losses could fall more to reinsurance and ILS markets as well.
Already there is some discussion in the market of a handful of so-called window industry-loss warranties (ILW's) perhaps being exposed to hurricane Michael if the loss creeps upwards.
But the $10 billion trigger could also be breached, if the markets fears of a rising industry loss from hurricane Michael prove to be true.
That can put more ILS capacity at risk, with ILS funds being a backer of ILW hedges for many traditional markets and also as ILS funds and collateralized reinsurance or retrocession players also buy some ILW protection at lower trigger points.
A higher hurricane Michael industry loss could also put more of the retrocession capacity at-risk, making for a bigger dent in some collateralized strategies as well.
It remains very soon after the event for forecasts of loss creep to emerge, but it seems the experience with hurricane Irma has put the market on its guard for a worsening loss picture with this hurricane as well.
Hurricane Michael is showing signs of creeping as well, given the number of claims filed continues to rise each week and this has actually accelerated.
We've even had sources say that they are hearing of assignment of benefit (AoB) related claims issues coming from further afield than just Florida itself, both in relation to Florence and Michael.
Often the loss creep associated with hurricanes has been largely down to specific counties in Florida, but that seems to have spread more widely in the case of hurricane Irma and now markets fear the trend towards claims inflation may spread to other states as well.
As a result, some markets are reserving more robustly, factoring in an element of loss creep no matter where the losses emanate from in the United States.
But hurricane Irma showed that no matter how robustly a hurricane is reserved for, the loss can still creep and that has clearly made some very nervous when it comes to Michael.
It's very early days, in the case of hurricane Michael and the chatter we are hearing about a rising industry loss may just be due to this nervousness, brought on by the recent case of hurricane Irma.
But it may serve markets well to revisit their reserves and side-pockets for hurricane Michael, to ensure they are comfortable with where they have been set and to make sure they and importantly their investors or shareholders aren't hit by Irma-like surprises further down the line.
More important than setting loss reserves as accurately as possible and factoring in potential loss creep though, is charging the risk commensurate amount for the cover in the first place.
In Florida (in particular) there seems an urgent need to price sufficiently to allow for these ongoing trends towards adverse claims development.
View all of our Artemis Live video interviews and subscribe to our podcast.
All of our Artemis Live insurance-linked securities (ILS), catastrophe bonds and reinsurance video content and video interviews can be accessed online.
Our Artemis Live podcast can be subscribed to using the typical podcast services providers, including Apple, Google, Spotify and more.