Japanese newspaper the Yomiuri Shimbun report that Japan Insurance Co. has started to see weather insurance products which refund the full value of travel costs should it rain or snow more than a certain amount at a customers destination within Japan.

They're claiming the product as a first in the insurance industry. Technically it may be as it offers a full refund, but there are many other weather insurance refund deals available already that pay a set amount per day of bad weather (see our previous coverage on weather refund promotions).
Japan Insurance have teamed up with travel agencies to bundle the product with travel purchases. They give an example of how the product works; if a traveller who has purchased the weather insurance cover experiences more than 0.5mm of precipitation per hour for 10 continuous hours during a trip then the company will refund the full value of the package.
The article says that Japan Insurance have calculated the probability of a claim being made and have concluded that selling this product will be profitable. It does seem a little risky offering a full refund for the cost of the trip as it means that 10 hours of rain could result in a refund for a two week holiday (for example). That is the reason most other weather refund promotions on travel deals only offer a fixed monetary reimbursement.
———————————————————————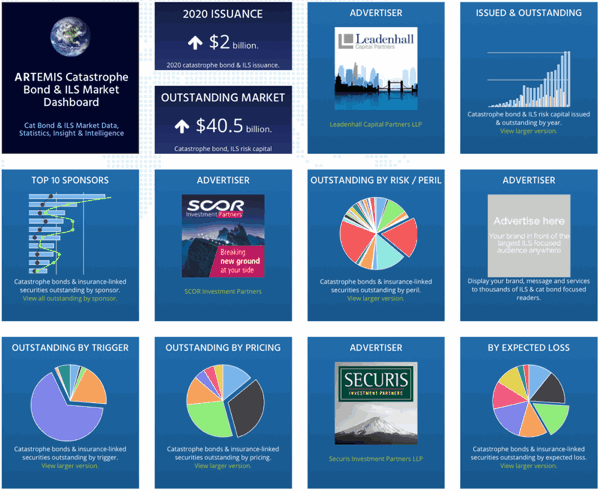 Analyse catastrophe bond market issuance using the Artemis Dashboard and Charts.
We've tracked more than 650 cat bonds and related ILS transactions since 1996, all of which are included in our extensive Deal Directory.
Use the Artemis Dashboard and our Cat Bond Market Charts to analyse this market!