The 2012 Atlantic tropical storm and hurricane season officially begins on the 1st June and runs to the end of November. Sometimes the tropics provide us with a surprise storm outside of those generally accepted seasonal bounds and 2012 is one of those years. Tropical storm Alberto formed over the weekend off the east coast of the U.S., an unusual place to see an early season storm as normally any early storm formation would be expected to occur further south in warmer waters.

Alberto managed to achieve maximum sustained winds of 50mph before beginning to weaken. Currently tropical storm Alberto is tracking northeast and due to keep away from land, see the tracking map below.
The formation of tropical storm Alberto was a little unexpected given the fact that Atlantic basin forecasts suggest a quieter tropical storm and hurricane season than usual. However it should serve as a reminder that the hurricane season can bring the unexpected and just because forecasts suggest a calmer season does not mean it will be for the re/insurance sector and catastrophe bond market.
So this is a good time to introduce you to our 2012 Atlantic Hurricane Season page. This page will be constantly updated with the latest storms as they form and you can track their progress on our interactive maps. Bookmark the page so you can return easily when you choose and we will be writing about each storm as it forms here as well.
———————————————————————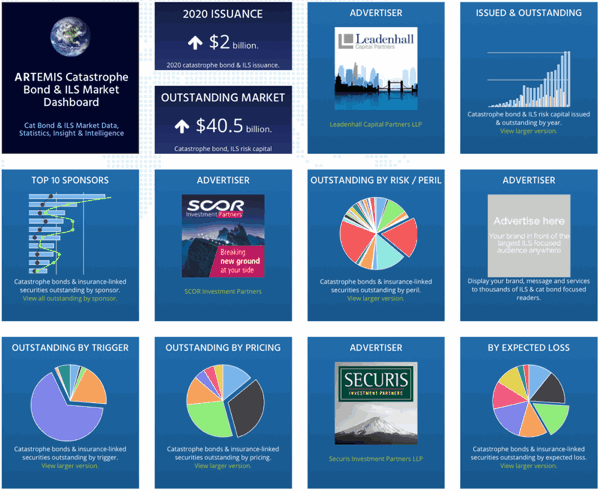 Analyse catastrophe bond market issuance using the Artemis Dashboard and Charts.
We've tracked more than 650 cat bonds and related ILS transactions since 1996, all of which are included in our extensive Deal Directory.
Use the Artemis Dashboard and our Cat Bond Market Charts to analyse this market!