Government bonds, including U.S. treasuries, are likely to offer unexciting but relatively predictable returns during the current financial crisis, according to this article on FTAdviser. There is little chance of a major rally in these government securities but they are also considered relatively safe in the current financial market climate. However alternatives exist which can offer a much more exciting rate of return, and catastrophe bonds are one of them.

The article says that insurance-linked securities are an asset class that investors should consider when looking for a better rate of return over the medium term. Investors can realistically expect to achieve returns of 7% or 8% above LIBOR per year, and if approached correctly through a diversified investment strategy, they shouldn't be overly exposed to any single catastrophe event.
The article also says that the outlook for ILS and cat bonds as an asset class is brighter than ever as more re/insurers pass off risk in cat bond form at higher yields.
———————————————————————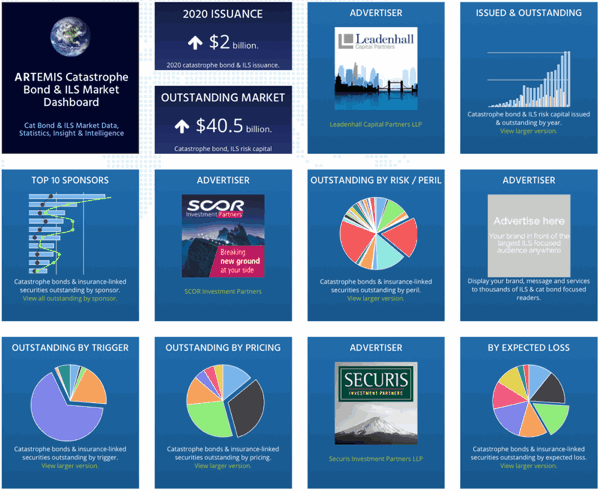 Analyse catastrophe bond market issuance using the Artemis Dashboard and Charts.
We've tracked more than 650 cat bonds and related ILS transactions since 1996, all of which are included in our extensive Deal Directory.
Use the Artemis Dashboard and our Cat Bond Market Charts to analyse this market!