The Caribbean Catastrophe Risk Insurance Facility (CCRIF), a non-profit multi country risk pool who provide parametric hurricane and earthquake cover to Caribbean countries, has now entered into its fifth policy year after all 16 member countries renewed in June.

The 16 members who renewed are Anguilla, Antigua & Barbuda, Bahamas, Barbados, Belize, Bermuda, Cayman Islands, Dominica, Grenada, Haiti, Jamaica, St. Kitts & Nevis, St. Lucia, St. Vincent & the Grenadines, Trinidad & Tobago and the Turks & Caicos Islands. The CCRIF say that although most countries retained their hurricane and earthquake cover at the same level as previous years, a few countries made small adjustments to premium levels and/or their policies attachment and exhaustion points.
The second generation CCRIF risk model was used for all the 2011-12 renewals. The CCRIF have been working to improve the accuracy of their models through the addition of new data to their model database so that they have as accurate as possible a representation of the hurricane and earthquake risk within the Caribbean region.
Members who have been using the CCRIF policies for three years were allowed to co-fund their premiums with a portion of their participation fee. This enabled the longer term users to receive a discount for their continuing participation in the facility.
The CCRIF facility has paid out over $32m to member countries affected by qualifying disasters since its launch.
———————————————————————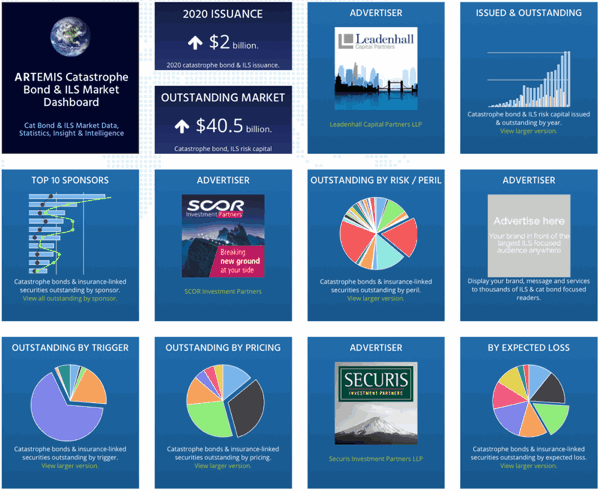 Analyse catastrophe bond market issuance using the Artemis Dashboard and Charts.
We've tracked more than 650 cat bonds and related ILS transactions since 1996, all of which are included in our extensive Deal Directory.
Use the Artemis Dashboard and our Cat Bond Market Charts to analyse this market!