We know that having easy access to information and updates pertaining to recent natural catastrophes around the globe is important to readers of Artemis. So to help our readers access timely information and updates we've partnered with catastrophe risk modelling firm EQECAT to give you easy access to their CatWatch™ catastrophe reports.

Through their CatWatch service, EQECAT develops and distributes detailed natural hazard catastrophe reports before, during, and after natural catastrophe events. The CatWatch reports provide critical information on major natural catastrophe events including spatial distribution of damage, potential post-event effects, and in many cases, insured and economic loss estimates. Vital information for many of Artemis' readers.
You can now view extracts of each CatWatch report on Artemis and click-through to read the full details on EQECAT's website. The page will be updated automatically as new CatWatch reports are published by EQECAT. You can bookmark the page and also share it with your contacts on social networks for a quick way to return to it to view the latest updates.
You can also subscribe to receive email alerts directly from EQECAT each time a new CatWatch report is published.
———————————————————————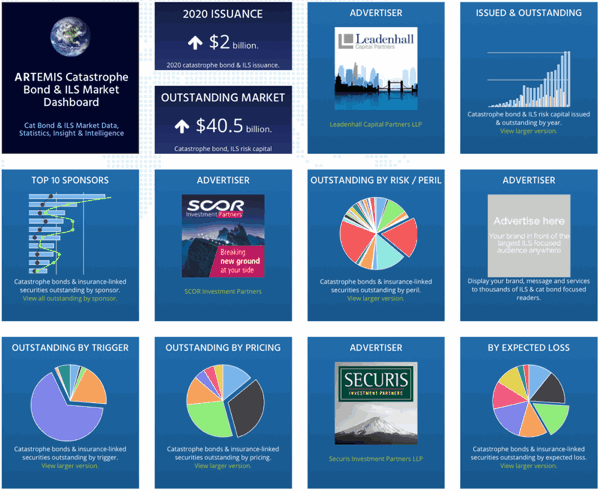 Analyse catastrophe bond market issuance using the Artemis Dashboard and Charts.
We've tracked more than 650 cat bonds and related ILS transactions since 1996, all of which are included in our extensive Deal Directory.
Use the Artemis Dashboard and our Cat Bond Market Charts to analyse this market!